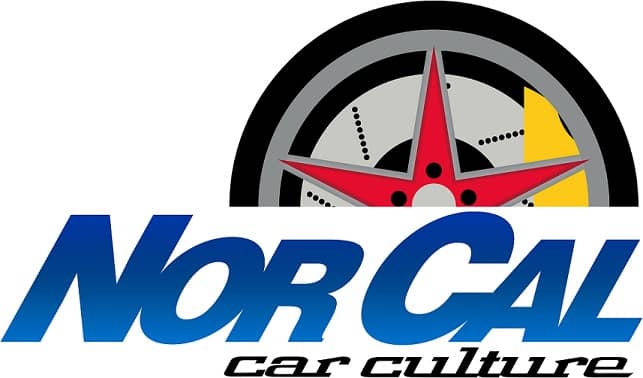 Hi [FIRST NAME GOES HERE],
Happy New Year to you and your family! I hope 2023 is one the best years of your life!
After a couple of years of pretty severe restrictions, 2022 felt like we returned to a somewhat normal existence. It was definitely obvious that the Classic Car hobby is still booming. My websites and newsletters have grown tremendously over the past couple of years and most of the Car Shows and Races were huge successes as well. I expect this coming year to be full of amazing events all over the country.
This Sunday's Car Events:

January 1 – Carmichael: The Cars & Coffee Carmichael is every Sunday morning from 7am to 9:30am at the Bel Air Parking Lot, 4005 Manzanita Avenue.
January 1 – Elk Grove: The Cars and Coffee Elk Grove event is every Sunday from 9am to 11am at Rescate Coffee, 2475 Elk Grove Boulevard.
January 1 – Eureka: The Humboldt Eureka Cars and Coffee is the first Sunday of the month at 10am at the Broadway Cinema Theater, 1223 Broadway.
January 1 – Fair Oaks: The Fair Oaks Village Car Show is Sunday from 8am to 10:30am in the Fair Oaks Village, 10219 Fair Oaks Blvd.
January 1 – Granite Bay: The Polar Bear Drive 2023 is Sunday, January 1st at 8am at the Dutch Bros. Coffee, 8663 Auburn Folsom Road.
January 1 – Salinas: The Salinas Cars and Coffee is every Sunday morning from 8am to 10am at Starbucks, 1186 South Main Street.
January 1 – West Sacramento: The CNC Sac's New Years Day Cars and Coffee is Sunday from 10am to 12pm at 2437 Front Street.
You can see a complete list of upcoming events including Cars and Coffees and Cruise-Ins at NorCalCarCulture.com.
This week we are officially launching our American Car Culture Association! If you enjoy our newsletters and would like to support us in our efforts to promote and encourage American Car Culture please consider becoming a member.
Join the American Car Culture Association Here Now
We are hoping that the funds we raise will allow us to do some of the things we have listed below. I can't tell you how much I appreciate all the kind words and emails I receive throughout the year and I hope this new Association allows us to do some great things together.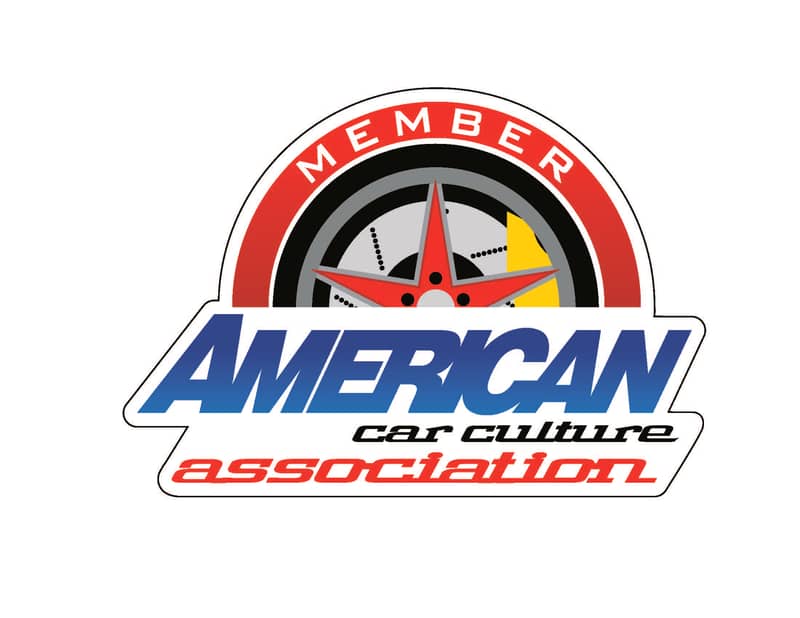 Our Mission is to preserve and promote American Car Culture across the country by:
Keeping you up to date on Car Shows, Swap Meets, Races and Motorcycle Events and maintaining Car Culture websites and publishing email newsletters in each state.

Helping promote auto shop programs in schools and offering scholarships to automotive students.

Encouraging and appreciating fine craftsmanship by giving out awards at every event we attend.

Preserving hot rod and racing history by creating a Car Culture Museum, Hall of Fame and publishing histories.
Join the American Car Culture Association Here Now
We will offer you a variety of benefits as a member of the American Car Culture Association. We will offer three membership tiers and the chance to become a Lifetime member for those that would like to be even more generous. Each level will receive the following benefits with different gear depending on the tier they choose. The first tier is $60 a year with the benefits listed below. The second tier gets to choose between a Red Kap work shirt or a Hoodie for $120 per year. The third tier gets an embroidered American Car Culture Association Jacket for $240 per year. The Lifetime membership comes with Car Culture gear from all three levels as well a yearly t-shirt and member benefits for life for a $500 contribution. There are monthly payment options available too.
Membership Benefits:
Free Subscription to Car Culture Newsletters

Free 2023 American Car Culture T-Shirt or Car Culture Hat


Free American Car Culture Association Decal

Discounts and Coupons to a variety of Automotive Vendors and Businesses

Quarterly Subscription to the Draggin Main Magazine

Free Membership to MatchClassicParts.com
We are working with lots of businesses and vendors to offer discounts and coupons to everyone that joins the ACCA. Hopefully the amount you save by taking advantage of these offers will more than cover the cost of membership.
Join the American Car Culture Association Here Now
We also have several payment options including a one-time payment, an annual subscription or a monthly payment subscription.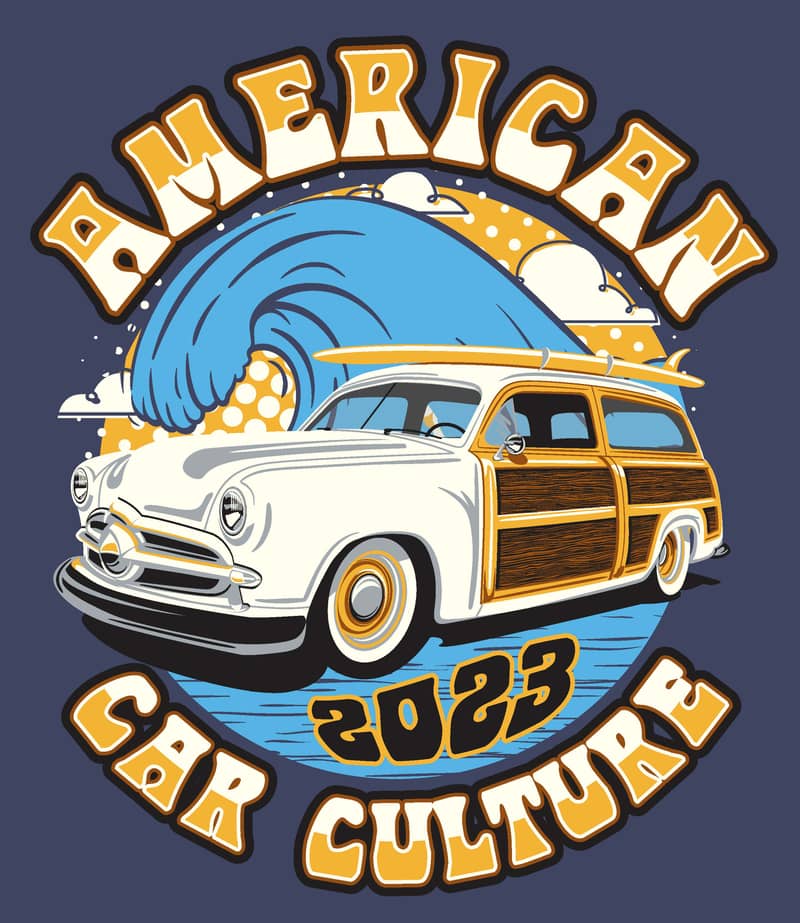 I am very grateful to all of you that paid for your $25 yearly subscription this past year! It has really meant a lot to me that so many of you enjoyed our newsletters and websites. For all of you that are existing subscribers and would like to support us by joining the American Car Culture Association please enter the word "Subscriber" in the coupon code during Checkout and it will deduct $30 from the cost of your membership and it will start your new subscription from that new date.Join the American Car Culture Association Here Now
If you would like to pay by check, please make it payable to American Car Culture and mail it to: 7975 Auburn Blvd. Citrus Heights, CA 95610. You can also call Tim at 916-308-6730 if you have any questions or if you would like to pay over the phone. You are always welcome to visit us at our Hot Rod Bookstore and pay in person.
Here are a few of my favorite cars of 2022: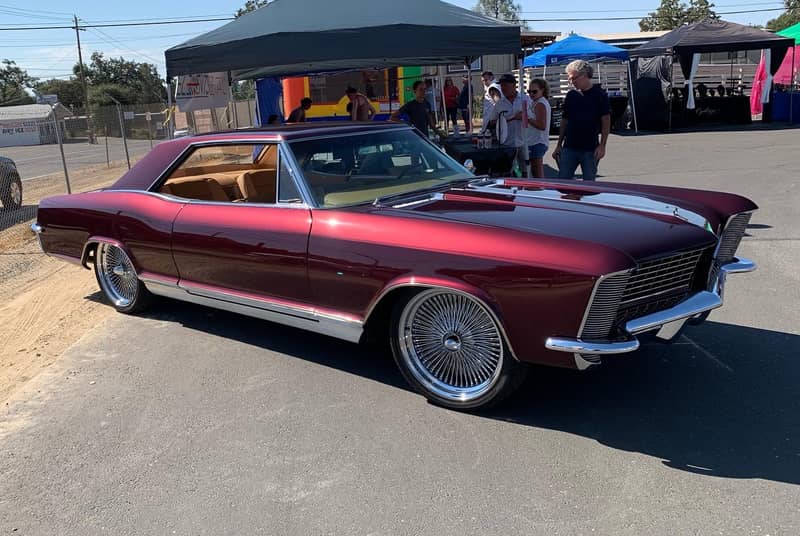 This beautiful 1965 Buick Riviera is owned by Matt McGhee of Folsom, CA.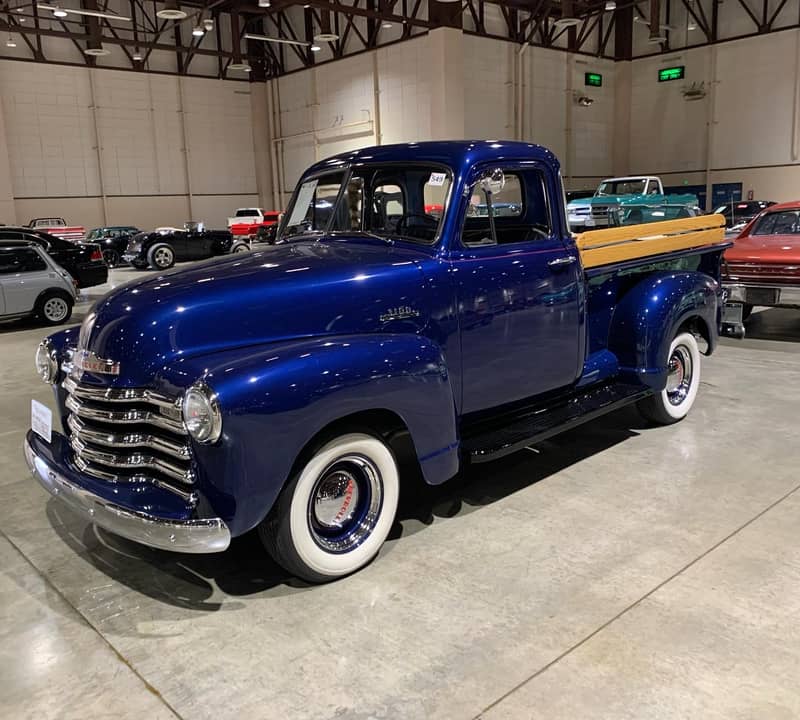 This super clean 1953 Chevy 3100 Pickup was owned and then sold by Bob Norman from Auburn, CA.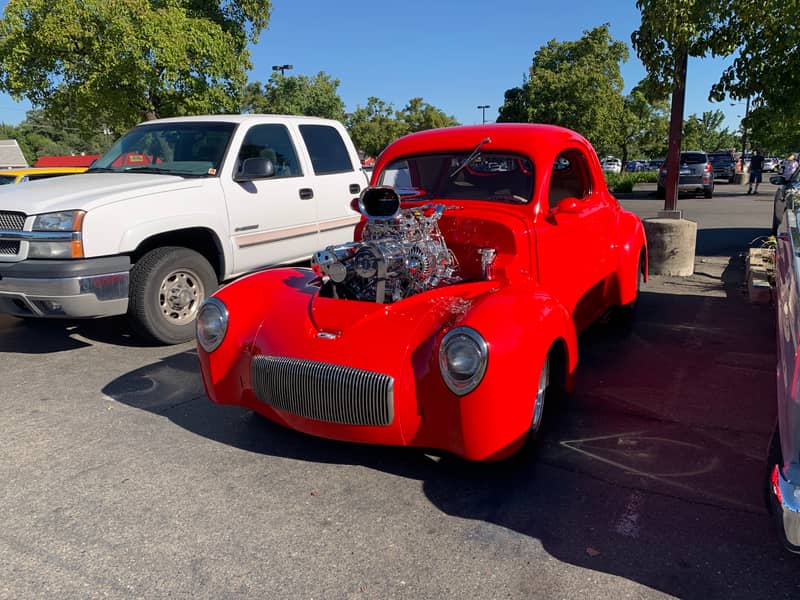 This super fast blown 1941 Willys is owned by my friend Danny Ausmus of Citrus Heights, CA.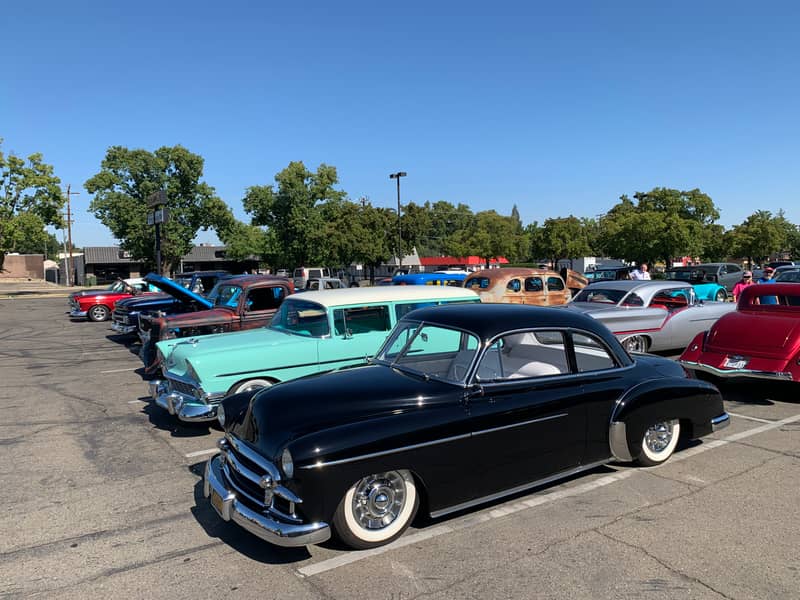 This very cool 1950 Chevy Coupe is owned by another friend Bruce Berg, of Citrus Heights, CA.**We are hard at work on our 2023 Calendar. If you are aware of any 2023 event dates, please email any information to me at tnewey@norcalcarculture.com or enter them here: Add Events. Our Classic Reg Service is open Monday to Friday from 9am to 6pm at 7975 Auburn Blvd in Citrus Heights and we are happy to help if we can. We can answer a lot of questions over the phone so, please give me or my wife Marleen a call at 916-560-9506.
Our final giveaway winner of the year was Greg Benes from Modesto, CA. He won a couple of very cool Metal Signs courtesy of Steve Reedy at Reedyville Goods at 3302 Swetzer Road in Loomis. They are made entirely at their facility in Loomis and the quality shows. Their signs are far superior to the Chinese-made signs that you find at Hobby Lobby. Please stop by and check out their showroom, I'm sure Steve will give you a quick tour of the place too!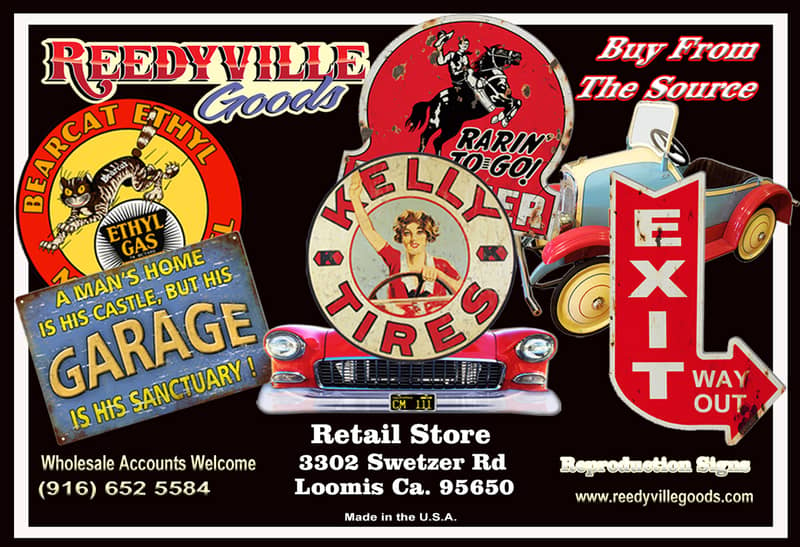 A while back we started a Facebook Group to share our cars and automotive items for sale called Car Culture Classifieds, please check it out if you are on Facebook. Also please check out our Free Classified Ads!
Please follow our Instagram and Facebook accounts!
Have fun and be safe! Tim

To See all the Upcoming Events in Northern California (Bakersfield to the Oregon Border) for the coming week, please click here: NorCalCarCulture.com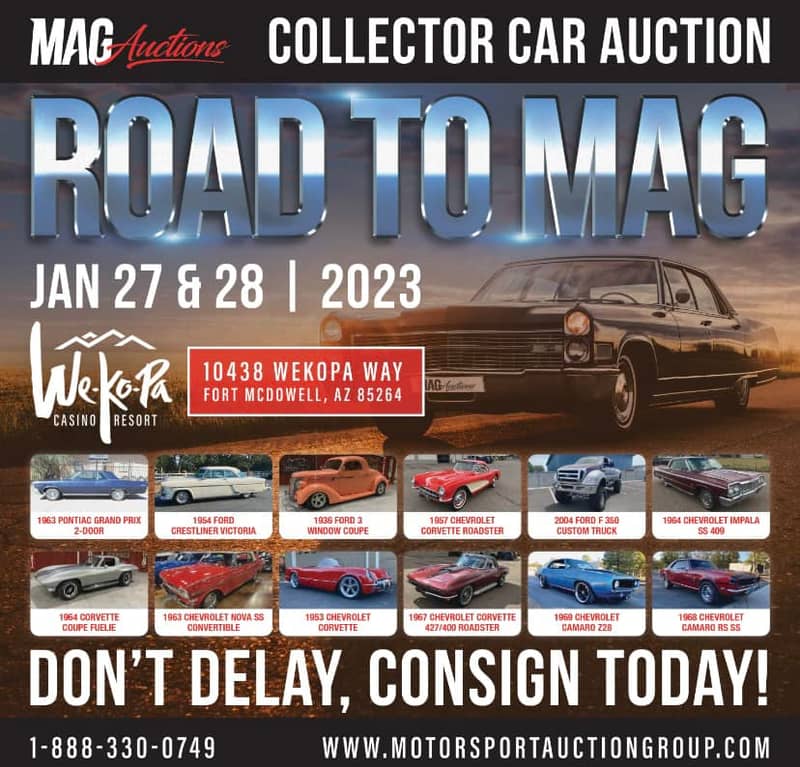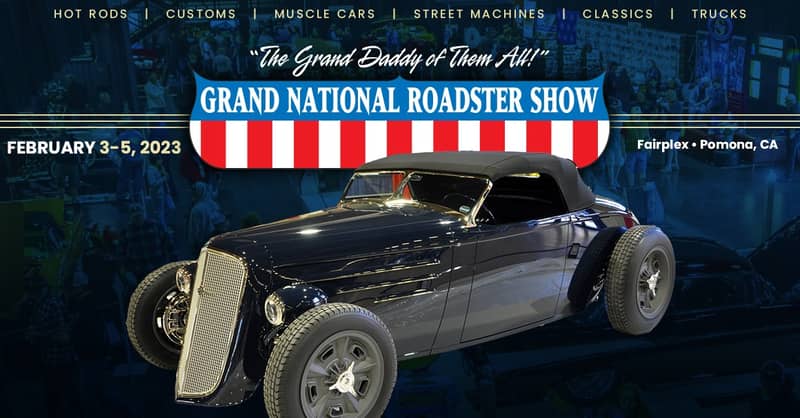 ***If you are looking for more exposure for your upcoming event, consider a spot in our "Featured Upcoming Event" section. Thousands of people will get to see your poster or flyer each week leading up to your show. Just contact me for more details if you are interested.***
If would like to add a show or event to our calendar please visit our "Add Events" page.
Please Support our Sponsors and let them know you saw their ad here on NorCal Car Culture!
Welcome to Di Stasio Vineyards in Plymouth, CA! For information call (209) 256-1524.