First off, I want to thank Tim for his weekly emails, it's a lot of work, and also thank the Di Stasio Winery for their sponsorship of Nor Cal Car Culture and the donation of wine. I was totally surprised to win two bottles of wine.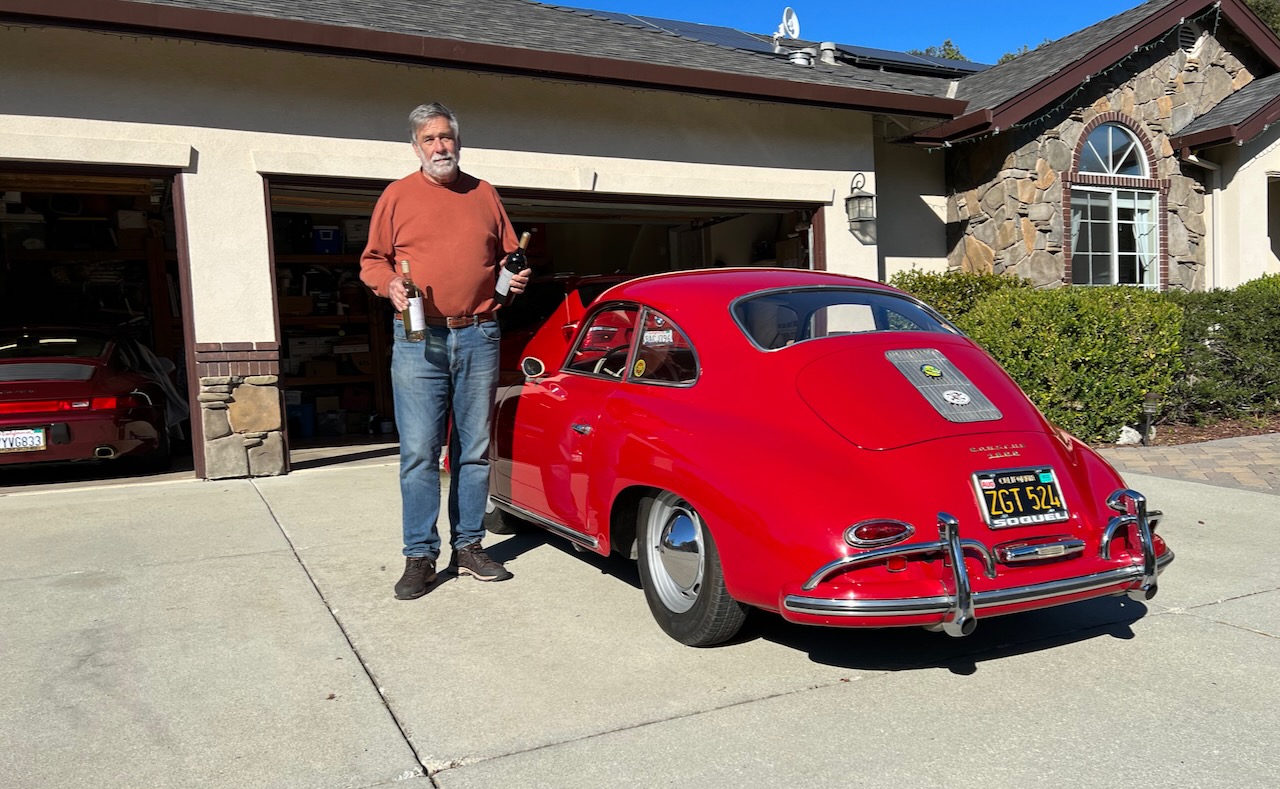 I'm in west Gilroy, known for garlic, but now is mostly houses and vineyards, we still have country living like where I grew up, on a big ranch in Walnut Creek. I lived for years in Santa Cruz, upon retirement went back to country life. I have always been a car guy, raised around cars, learned from my dad, worked in gas stations, bought and sold $200 cars for a "big profit", and counted my labor at about $.25/hour the typical things boys did back then.
I started with VWs right after high school, and that morphed into the 356 Porsche, a Bug and $300 got me the 59 coupe, on Friday December 13th 1968. It was sitting in the back of a car lot in Concord, that I passed most days going to DVC (Jr College). I still have that Porsche, 53 years and about 260,000 miles later it's still my favorite fun car, getting in it feels like "home".
Being involved in the 356 clubs for all these years has become a huge part of my life, many friends, some of 50+ years, the memories of events and trips, and the enjoyment of having a car that wants to be driven, tinkered with and of course loved, it has never let me down, I have always made it home. I went into 60's Corvettes for a while, had a 65 Malibu that my son now has, and several more VW's but always had the 356 as my constant driver.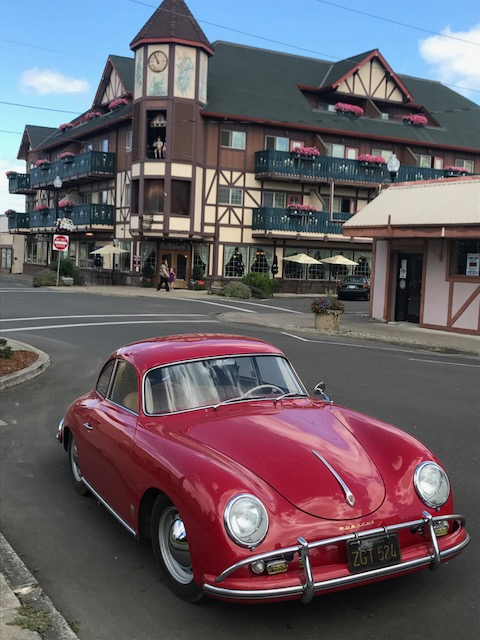 In 2014 my wife said she wanted a newer Porsche for longer club drives, with A/C and comfort, so we got a 968, which is wonderful, fairly rare and was owned by a long time friend. Plenty of room, not real fast by today's standards, but still a car that is appreciating in value rapidly. It was always a rumor that if you get two cars of the same brand in the garage for any length of time they will start a family, it must be true because a '96 911 came along. Now with three Porsches it may be time to down size, but which one? I can't buy any more cars as we only have a 5 car garage/shop, got my eye on a '66 Mustang that has been sitting for 18 years,
so….
Again thanks to Tim
Steve Douglas