Most of you know that Art Wong from Maita Motorsports has been my biggest sponsor for many years now. Each year I get to travel to several events all over the West with him. Art has generously donated several packages of tickets to next week's NHRA Sonoma Nationals for us to giveaway in this week's drawing for our Paid Subscribers. I thought it would be a great time to share a little bit about Art and the Maita Motorsports story.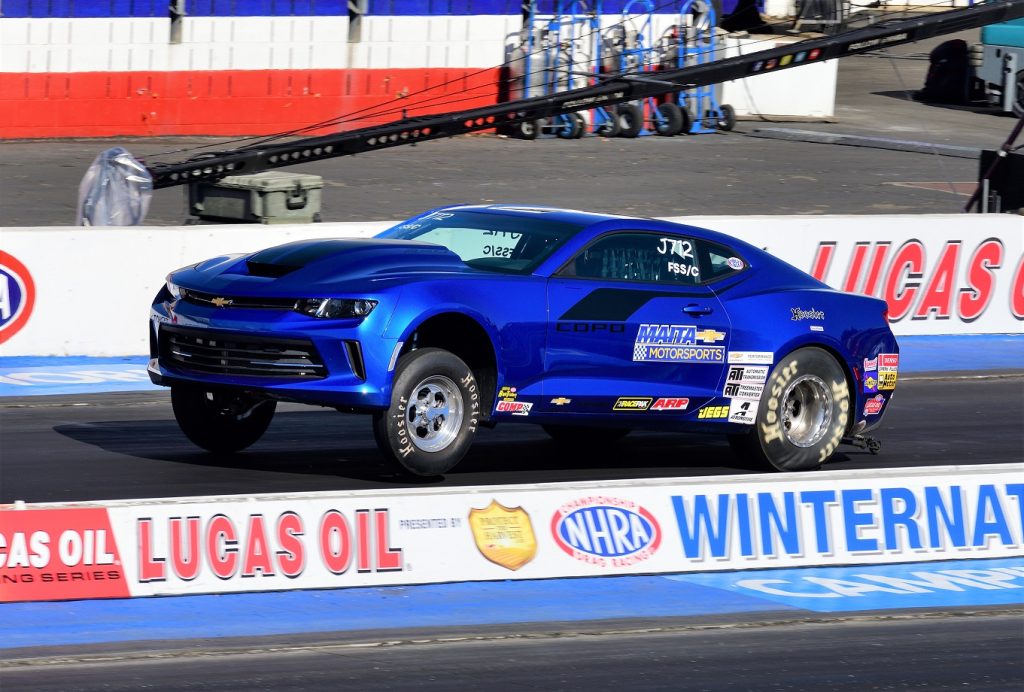 Maita Motorsports is the Performance/Racing Division of Maita Chevrolet. In 2013, at Art's urging, they became a Chevrolet Performance Dealer, one of only 96 in the entire country. Under the leadership of General Manager, Kent Ketterling, Art has built Maita Motorsports into one of the top ten Chevy Performance dealers in the nation. They supply Chevrolet Factory developed Performance Parts and Power Train Units specifically designed for GM vehicles. Art and the entire Maita Motorsports company, both pride themselves on excellent customer service. They have the largest Dealer Parts Warehouse that I have ever seen, just off of Highway 99 in Elk Grove, CA. They stock thousands of parts from hoods and fenders to complete engines stacked in wooden crates.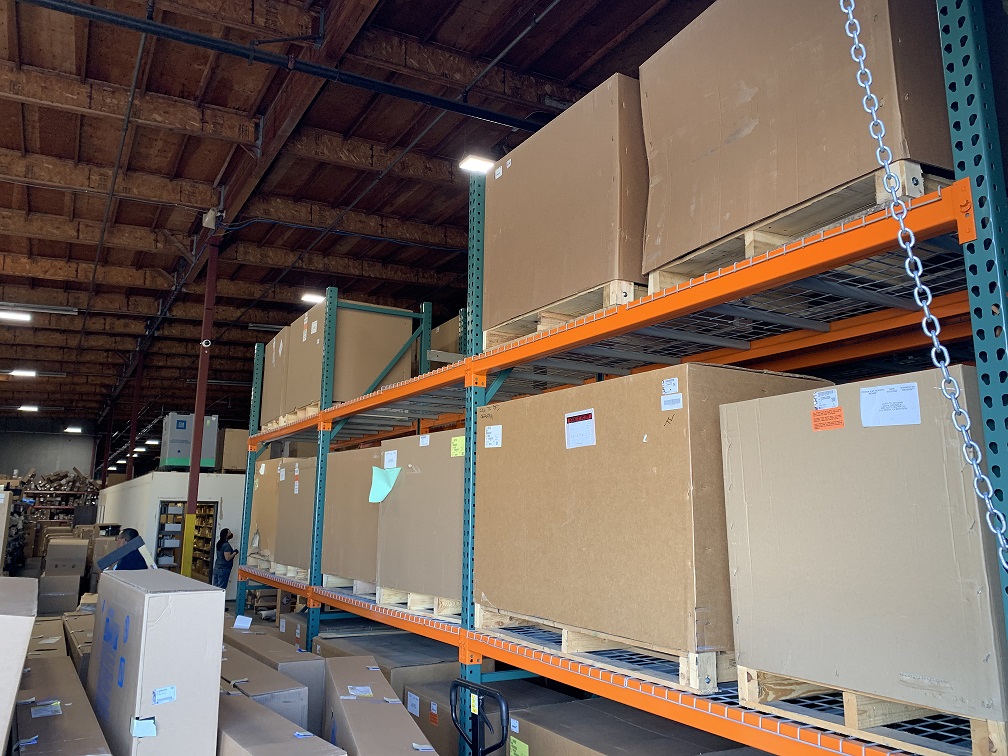 In addition to the Parts and Service business, Maita Motorsports has become a big name in auto racing. They are involved with Chevy's factory-built race cars, the COPO Camaros. They help campaign two different teams that run in the NHRA Factory Super Stock Class. They sponsor Brian Brossart from Williston, North Dakota who was the runner up in the 2020 NHRA Division 7 standings and Chris Hall from Brigham City, Utah. Chris won a National event last year at Las Vegas Motor Speedway and is currently in the 12th position nationally in his class.
Maita Motorsports also sponsors Eloy Bazan who runs Late Models at Madera Speedway as well as the Naake – Klauer Motorsports team that runs Late Models all over the West including in the ARCA West Series. Another driver they sponsor is Dave Carroll, who is currently in 4th place in the GTT division of the Optima Ultimate Street Car Association.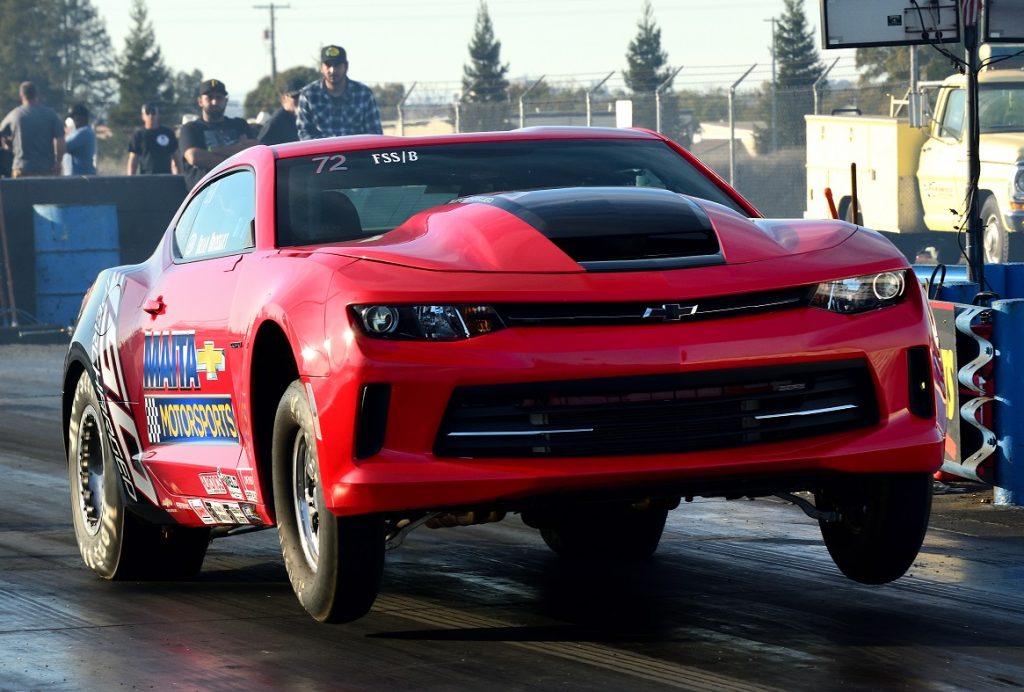 Art keeps up a demanding schedule representing Chevrolet and Maita Motorsports at all the major car events on the West Coast. For example, he attends several national NHRA events each year at Las Vegas, Pomona and Sonoma. He is also at the LS Fest and Muscle Cars on the Strip in Las Vegas, the Salt Lake Autorama and the Barrett Jackson Collector Car Auctions in Scottsdale, Arizona. He travels to Reno for Hot August Nights and the Corvette Invasion. Locally he has a booth at the Sacramento Autorama, the Lincoln Car Show and C/10 Intervention in Woodland. He still manages to find the time to attend the occasional Cars and Coffee event and even makes it to our little Cruise-Ins in Citrus Heights a couple of times a year.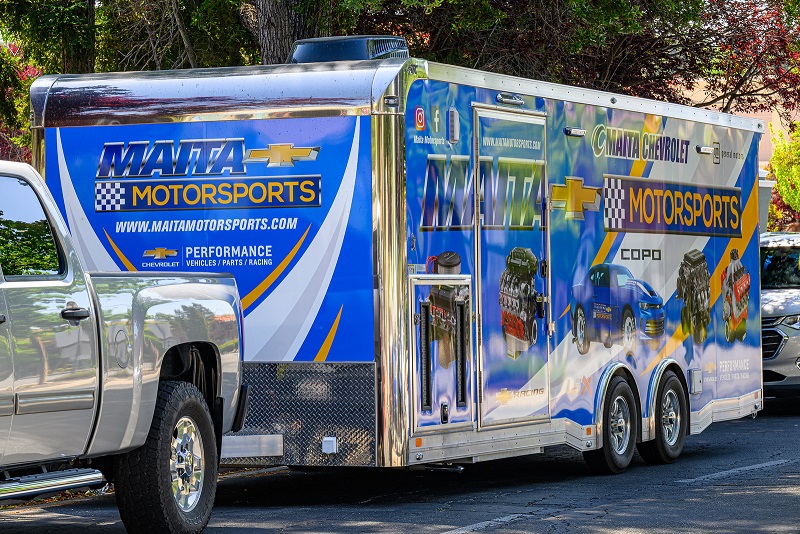 Everyone thinks he has a dream job but I can tell you from personal experience, that no one works harder than my friend Art. From leaving at 1am in the morning for a long drive pulling a trailer to Las Vegas to spending weeks away from his family, Art puts in the effort that is required to build such a successful business. Not that he doesn't enjoy going to all the races and different events plus getting to meet new people and potential customers, but it is still work. I am especially grateful for Art's support and allowing me access to events that otherwise I wouldn't be able to attend. I try to be helpful but I have a lot to learn when it comes to the modern LS engines and parts. Maita Motorsports and Art Wong have been a huge part of the growth of NorCal Car Culture and I try to be of service to them as well.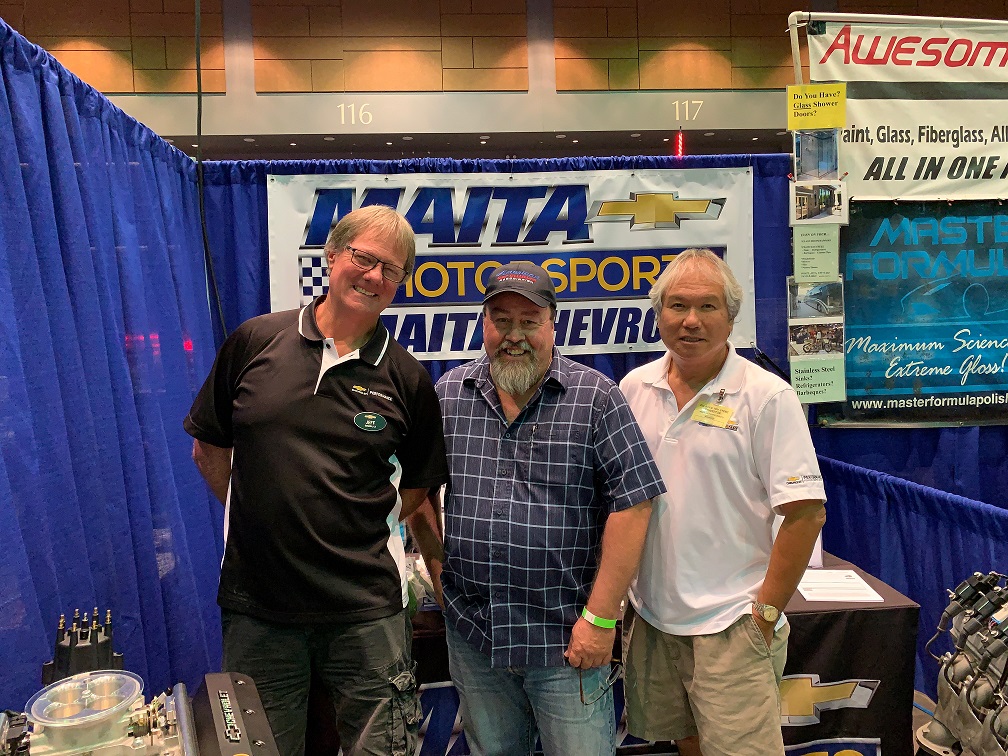 If you are looking for a Chevy Performance Crate engine, Transmisson, a Connect & Cruise system or even the latest ultra high performance Corvette please contact my friends at Maita Motorsports. They have a very cool and informative website HERE.