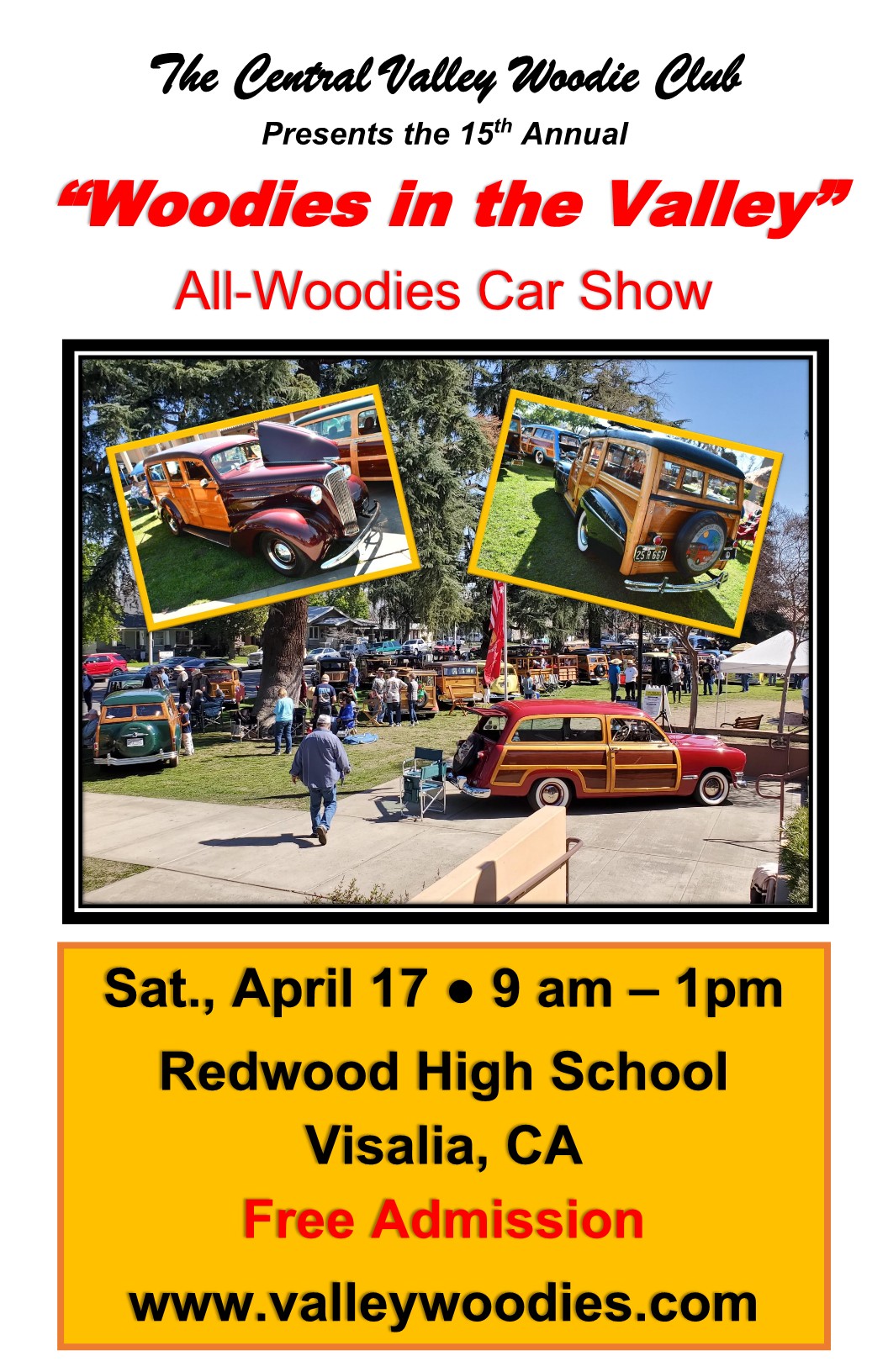 Woodies in the Valley
The 15th Annual Woodies in the Valley
Plans are being finalized for the 3-day event beginning on Friday night, when we once again meet at the A&W drive-in (301 N Willis) for our traditional welcome event (5-8:30 p.m.). Saturday we gather back at Redwood High School (1001 W Main St) for our woodie show (8:30-1:30).
Note: While allowing our event to be held at the high school, the school district is requiring us to follow their mask and distancing guidelines.
Immediately following the car show at 2:00, we will head off on a very cool woodie cruise. We have a great tour and destination planned, so plan on joining us. Saturday evening it will be dinner on your own OR join us for a group dinner at a local restaurant.
Sunday morning will be our traditional "farewell breakfast" at the Blains.