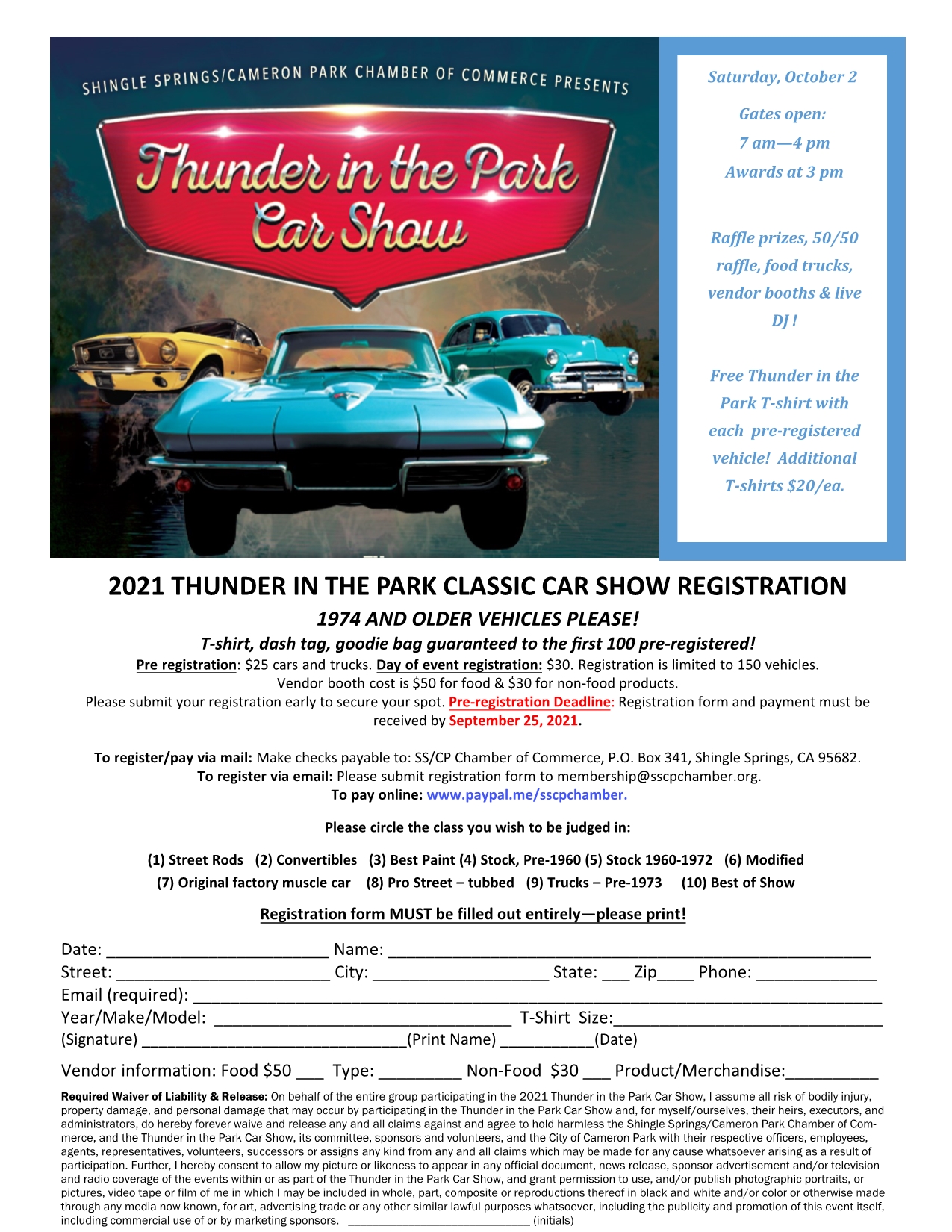 Thunder In The Park Car Show
Join us for our annual "Thunder in the Park" Car Show! Featuring classic cars and trucks, live music, raffle prizes, food trucks and vendor booths.
Do you have a pre-1974 vehicle that you would like to show off to our Cameron Park Community?
Do you have a small business and are looking for community events at which to bring exposure to your business?
This is a family-friendly event. Please note there will be a $5 parking/entrance fee for the public. Registered vehicles will not pay this fee.