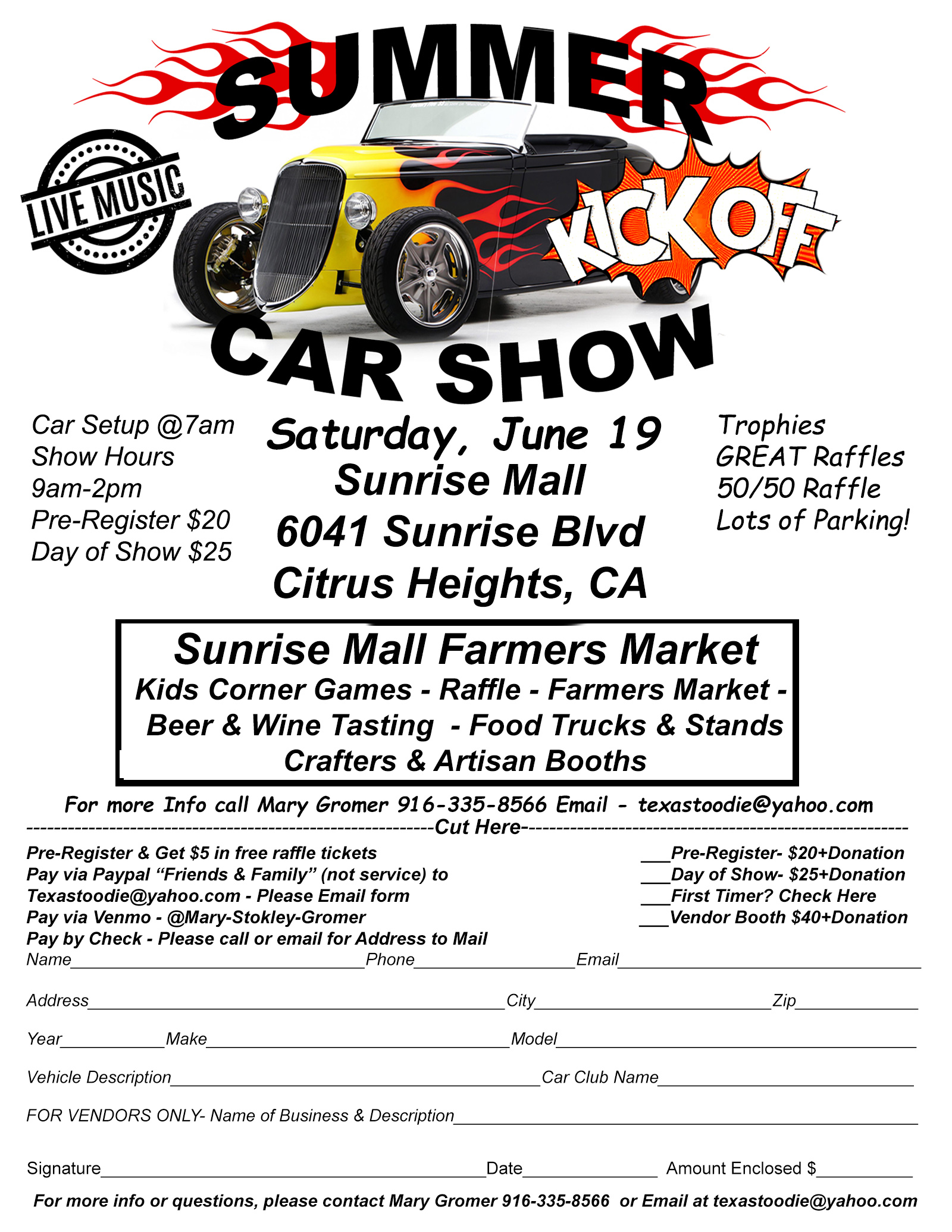 Summer Kickoff Car Show
We were contacted by Sunrise Mall and they are doing this huge event on Saturday June 19 for Father's Day weekend. They wanted us to do the car show! Wish they had contacted us sooner but it was easy to say YES. We will be in the Elephant Bar Parking Lot.
SUMMER KICK-OFF CAR SHOW  – You are ALL INVITED! Should be fun!! RSVP AT the Louie Luau Car Show!!