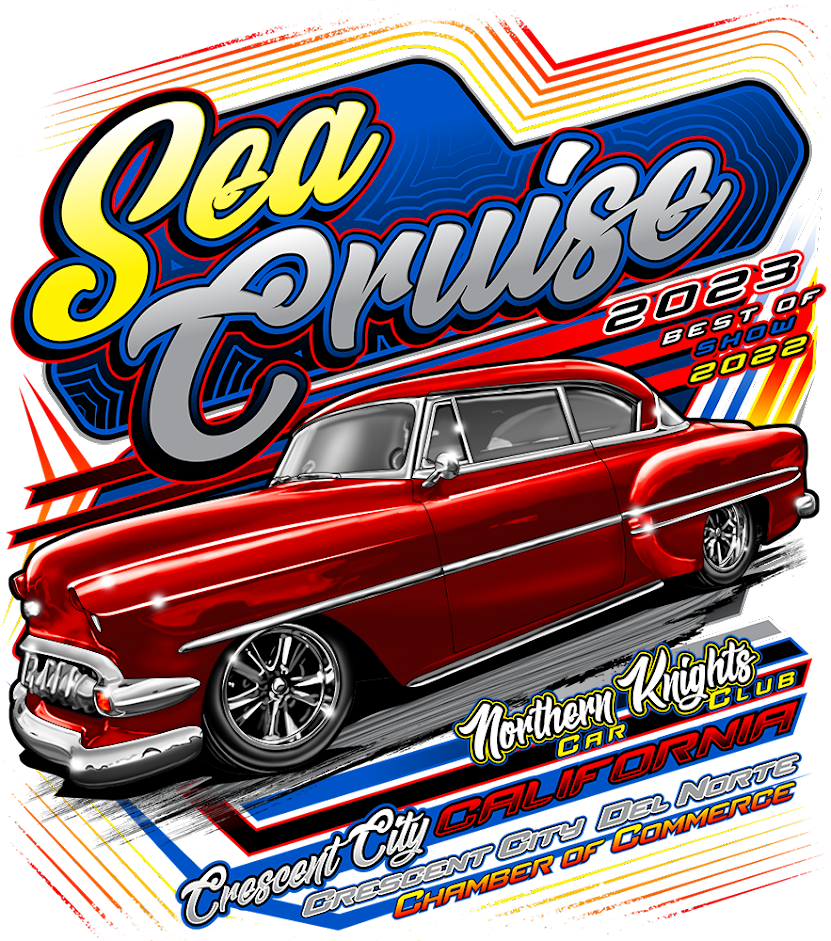 Sea Cruise Car Show
The 31st Annual Crescent City Sea Cruise Car Show is Friday and Saturday at Beachfront Park, 1001 Front Street.
Join in the fun for a fabulous weekend on the coast where you'll be met with an impressive display of vintage vehicles, hot rods and other sweet rides at the 31st Annual Sea Cruise Car Show and Outdoor Car Museum at Beachfront Park in Crescent City. With over 50 classes in the show, there are dozens of beauties to please the crowd. Great music, delicious food, and outstanding paint jobs will keep you in good company.
There will be new events added to this year's car show like Valve Cover Racing with a custom track, trivia contest and storytelling events. It's free for the public to attend, but you must register to show off your car!