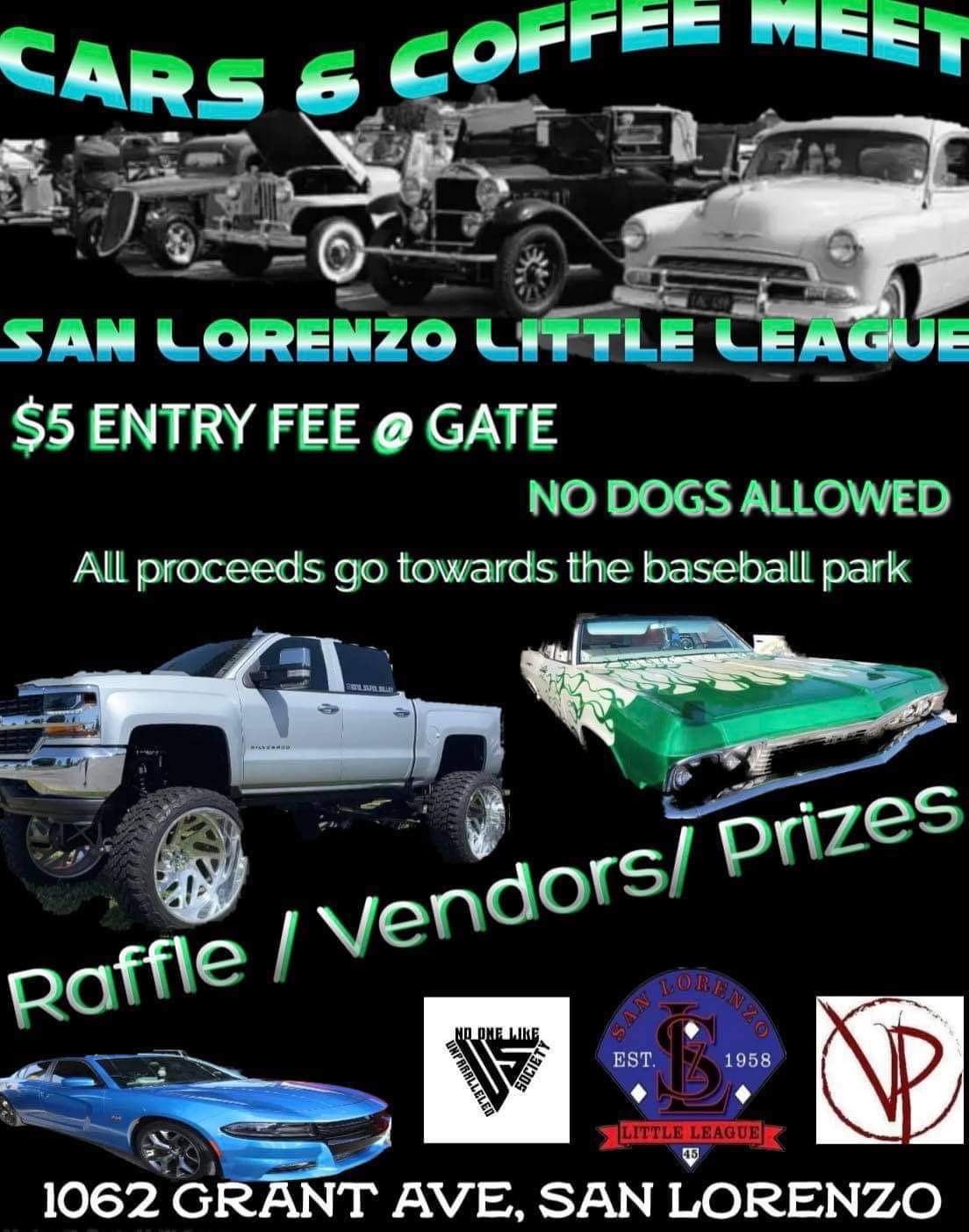 San Lorenzo Cars and Coffee
The San Lorenzo Little League Cars and Coffee Fundraiser is Sunday from 10am to 2pm at 1062 Grant Avenue.
We are back!!! Sunday April 16th 8-11am. Coffee & Donuts provided by the San Lorenzo Little League & Village Properties & Associates!!!! All donations go to the league
$5 donation per car much appreciated! no pets sorry!