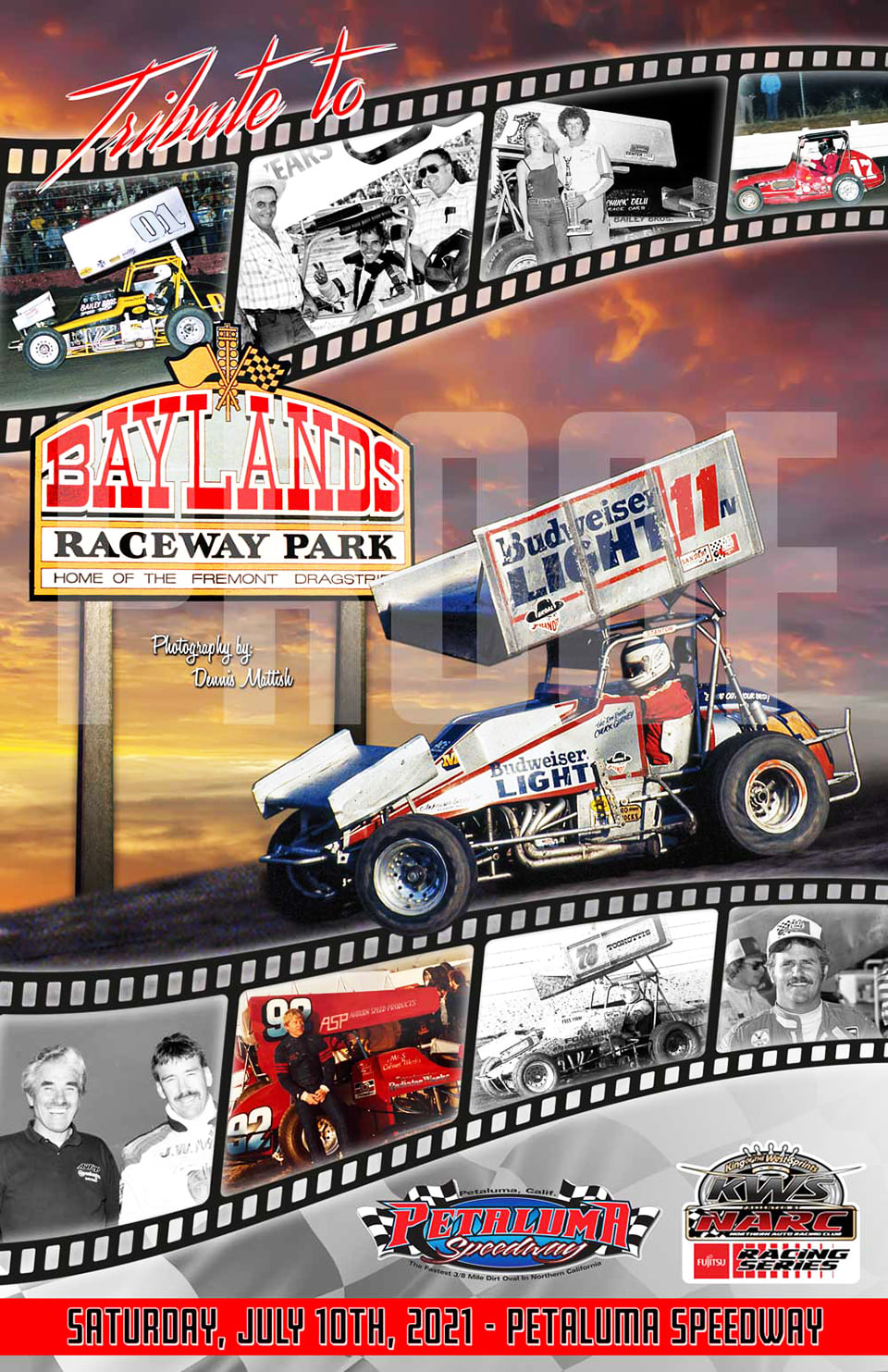 Salute to Baylands Night Race
Make sure you are at Petaluma Speedway this Saturday for the Tribute to Baylands Raceway Park, NARC King of the West Fujitsu Sprint Car Series race.
In conjunction with this Saturday Night, July 10th's King of the West – NARC "Salute to Baylands Night" will be an autograph session from 3:30 to 4:30 pm in front of the main grandstand. Complimentary autograph posters designed by Steve Elliot and featuring the photographs of Dennis Mattish will be available for signing by confirmed legends of Baylands who will be in attendance including the man who ran Baylands David Vodden, announcer George Hague, all-time wins list leader Jimmy Sills, First WoO winner Jimmy Boyd, the legendary Howard Kaeding, Mike Andreeta, Lee James, Richard Forsberg, and championship car owner Paul Torzilli. Author of the recent History of Baylands Raceway Park Dennis Mattish will be in attendance selling and autographing books as well. This is going to be a special night at Petaluma Speedway. Advance tickets may be purchased on-line at MyRacePass.com or tickets may be purchased at the front gate.