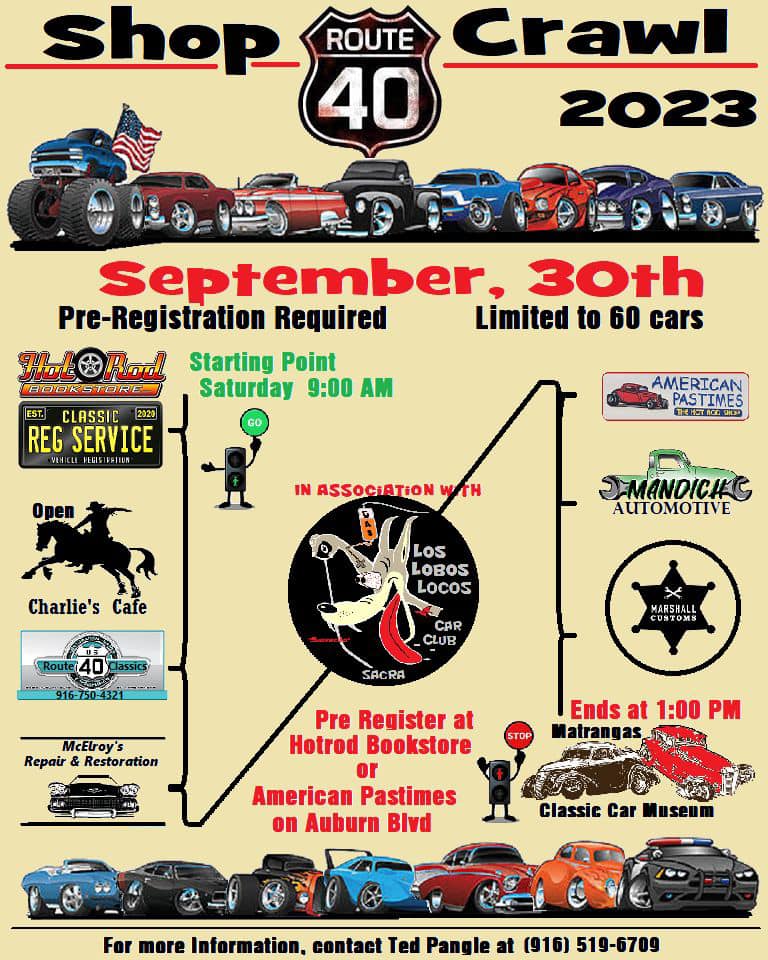 Route 40 Shop Crawl 2023
The 2023 Route 40 Shop Crawl is Saturday at 9am at the Hot Rod Bookstore/Classic Reg Service, 7975 Auburn Boulevard.
Pre-Registration Required – Limited to 60 Cars
Begins at Hot Rod Bookstore, 7975 Auburn Blvd. at 9am
Next to Route 40 Classics, 6008 Auburn Blvd.
Next to McElroy's, 5910 Auburn Blvd. Unit 14
Next to American Pastimes, 5741 Auburn Blvd.
Next to Mandich Automotive, 5154 Auburn Blvd.
Next to Marshall Customs, 4339 Auburn Blvd.
Finish at Matranga's Classic Car Museum