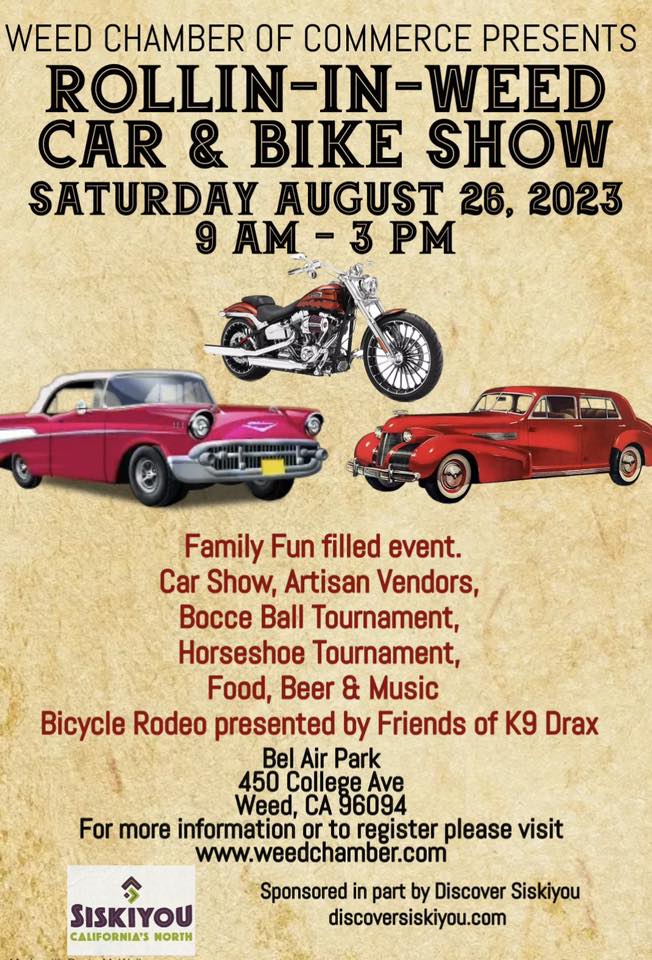 Rollin-in-Weed Car & Bike Show
The Rollin-in-Weed Car & Bike Show is Saturday from 9am to 3pm at Bel Air Park, 450 College Avenue.
A long standing car show event in Weed and one of Siskiyou County's favorites and it keeps growing. It has become a very popular event since we put it in Bel Air Park in Weed. The park setting is inviting and a cool place to be. The Community Pool is available to everyone on Saturday, and there is usually live music or a DJ playing 50's through 80's music to keep the rhythm going. There are vendors for food and the COS College Craft Fair share a part of the venue. There is always something for the car buffs and their families to participate in!