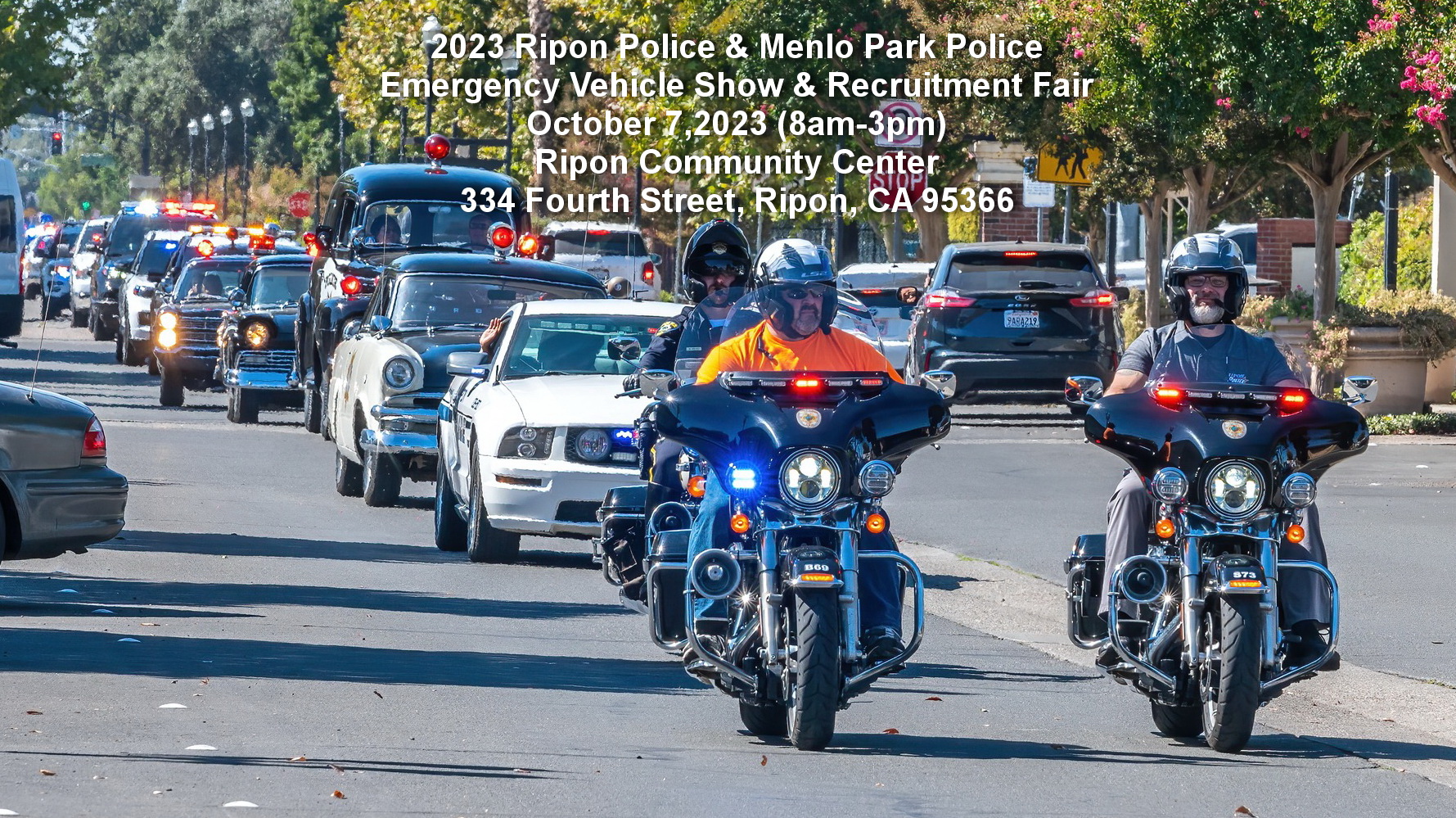 Ripon Emergency Vehicle Show
The 33rd Annual Ripon Emergency Vehicle Show is Saturday from 8am to 3pm at the Ripon Community Center, 412 West Fourth Street.
Registration info: http://riponmenloparkpolicecarshow.com/2023_Ripon_Flyer.pdf
The show is a non-profit fundraiser benefiting the California Highway Patrol Museum, The Ripon Volunteers in Police, the Menlo Park Police Cadet Unit, and Concerns of Police Survivors (C.O.P.S.).