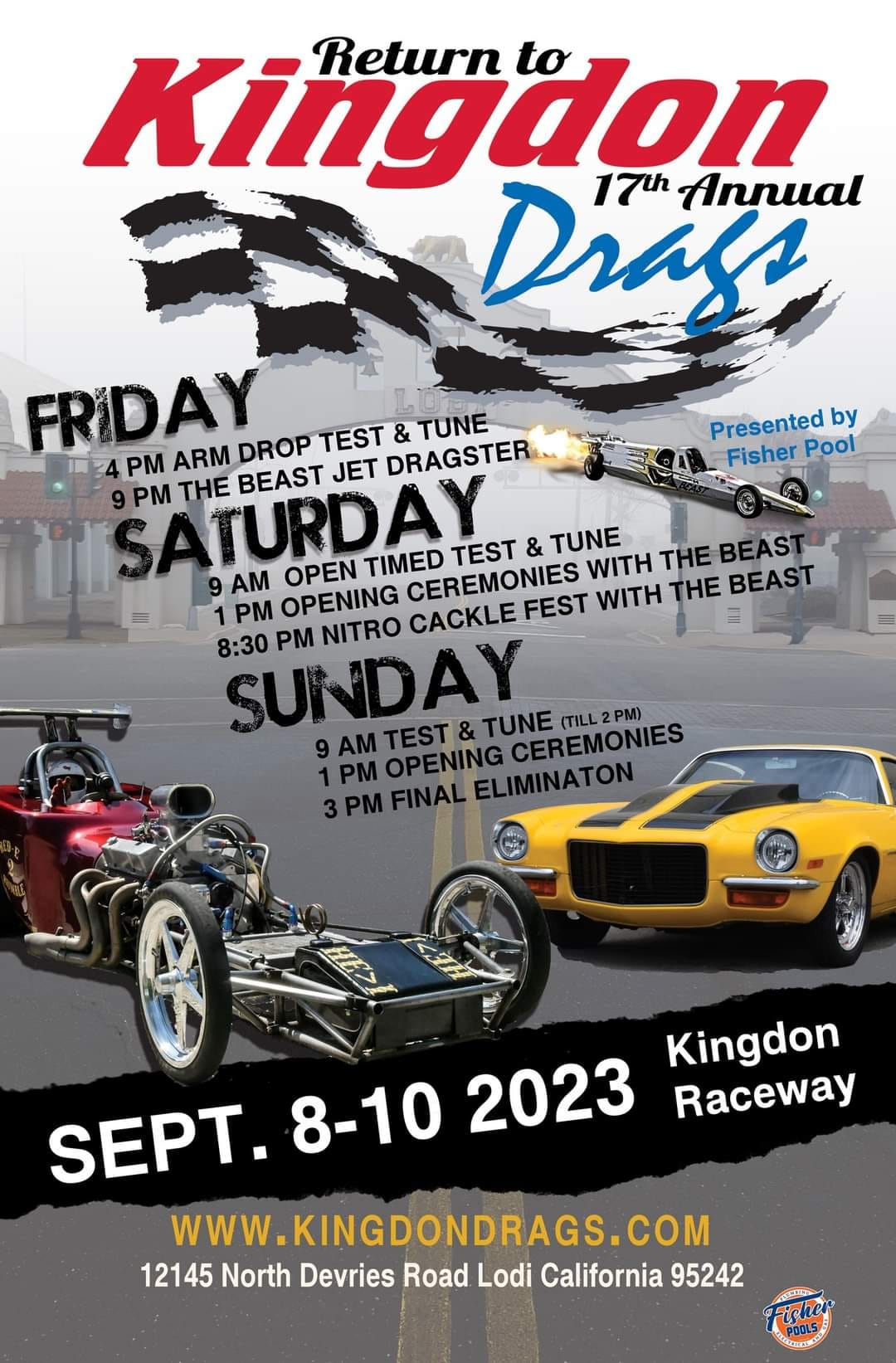 Return to Kingdon Drags
The 17th Annual Return to Kingdon Drags is Friday to Sunday at Kingdon Drags, 12145 N. DeVries Road.
Please be mindful of our neighbors!! No burn outs when arriving or leaving Kingdon. Please obey speed limits and traffic laws. All local law enforcement agencies are aware of our event and will be patrolling the area. Pop up tents are allowed as is tailgating. We will have food vendors on site also. It will be a hot day, so stay hydrated. As always please be kind to all our volunteers. We can not hold these events without all our wonderful volunteers. Let's all have a safe and fun weekend.