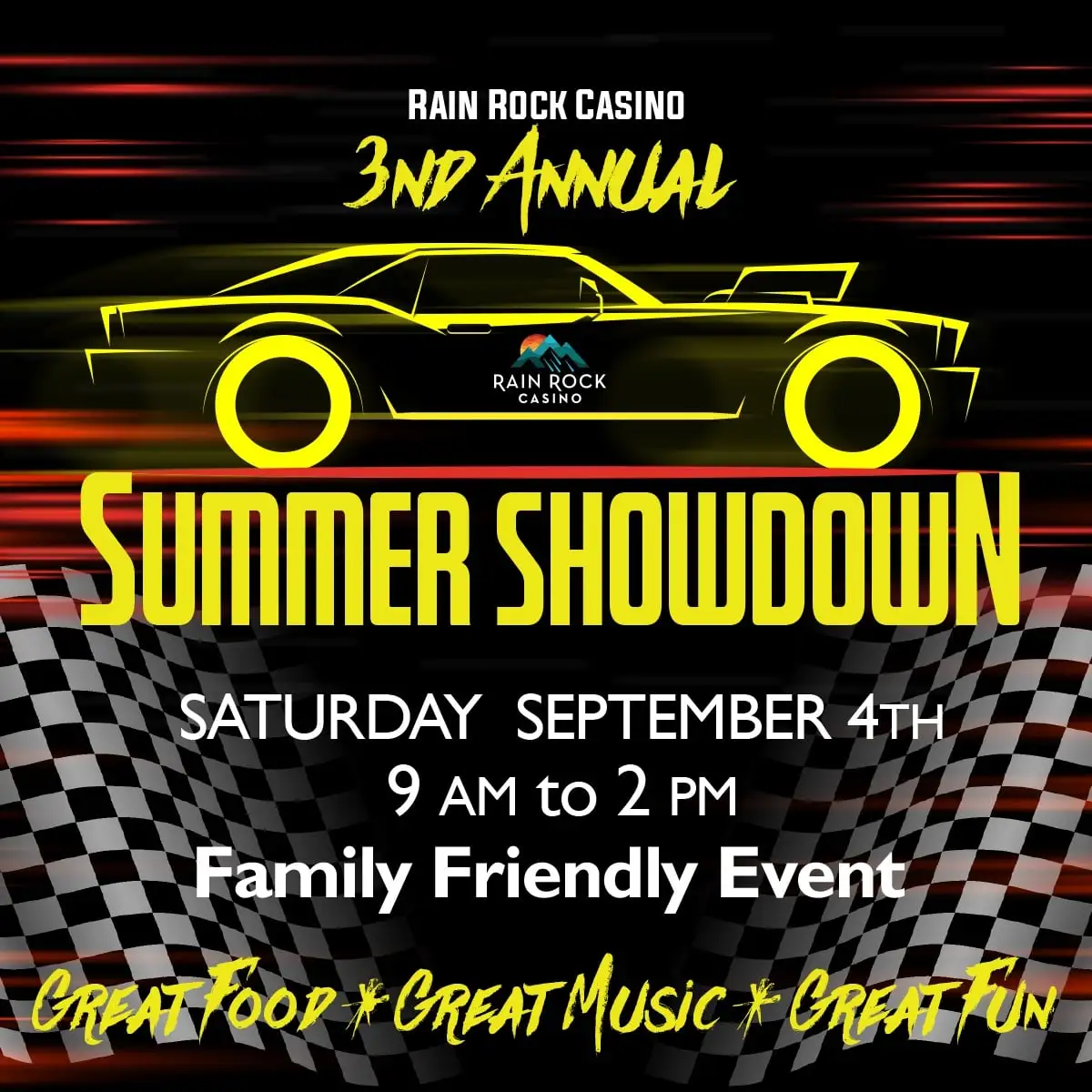 Rain Rock Casino's Summer Showdown Car Show
Are you ready for Northern California / South Oregon's largest car show!
Rain Rock Casino is pleased to announce the 3rd Annual Spring Fling (disguised as the Summer Showdown for this year only) to be held at Rain Rock Casino on Saturday, September 4th, 2021. This year's event will run from 9:00 AM to 2:00 PM with check-in for participating cars from 7:30 AM to 9:00 AM. Category winners will receive $100 in Free Play with $500 in Free Play going to best in show. Registration is FREE and includes a goody bag upon check-in as well as two t-shirts. Enjoy live entertainment and our new and improved Beer Garden while showing off your classic. Registration for this event can be done online at:
https://www.rainrockcasino.com/summershowdown
If you have any questions please feel free to contact us. We look forward to seeing you there!
Ember Mccloud – Casino Host
Give me a call and I'll forward the registration Info to you.
(530)643-2961