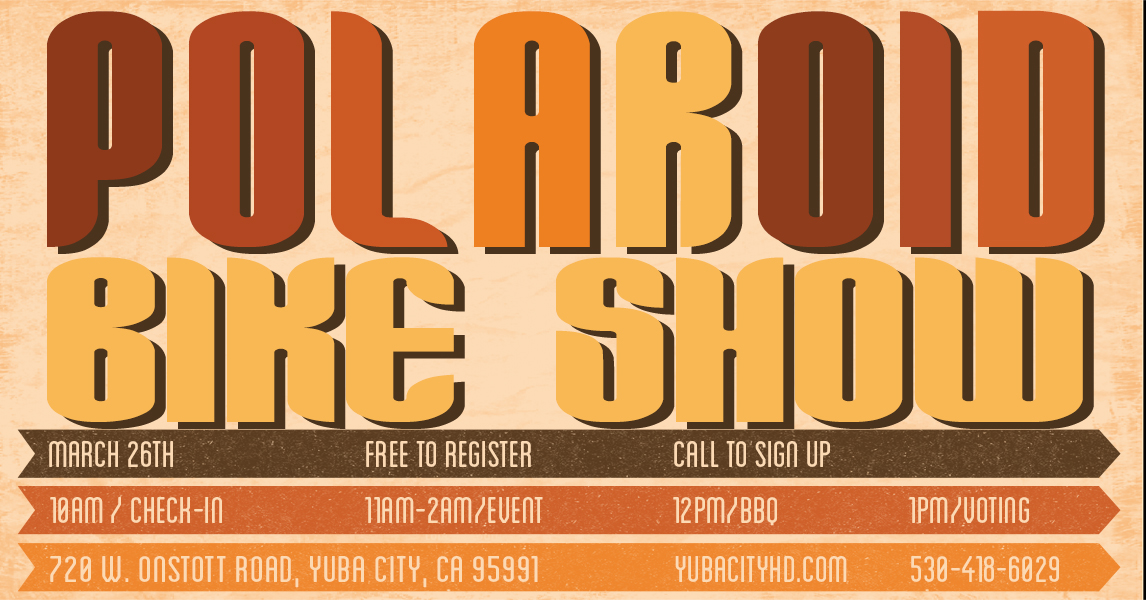 Polaroid Bike Show
The Polaroid Bike Show is Saturday from 11am to 2pm at Harley-Davidson of Yuba City, 720 W. Onstott Road.
Attention all Harley-Davidson owners!
Ride in, and join our Polaroid Bike Show!
March 26th, 11am-2pm
.
.
50/50 raffle, Vendors, prizes,
and food trucks!
.
.
Definition!!
Ride your bike to the store, either before or day of.
We will take a Polaroid of you and your bike.
This will be your registration, and enter you into the show.
Day of show, all bikes will be on display from 11am-2pm.