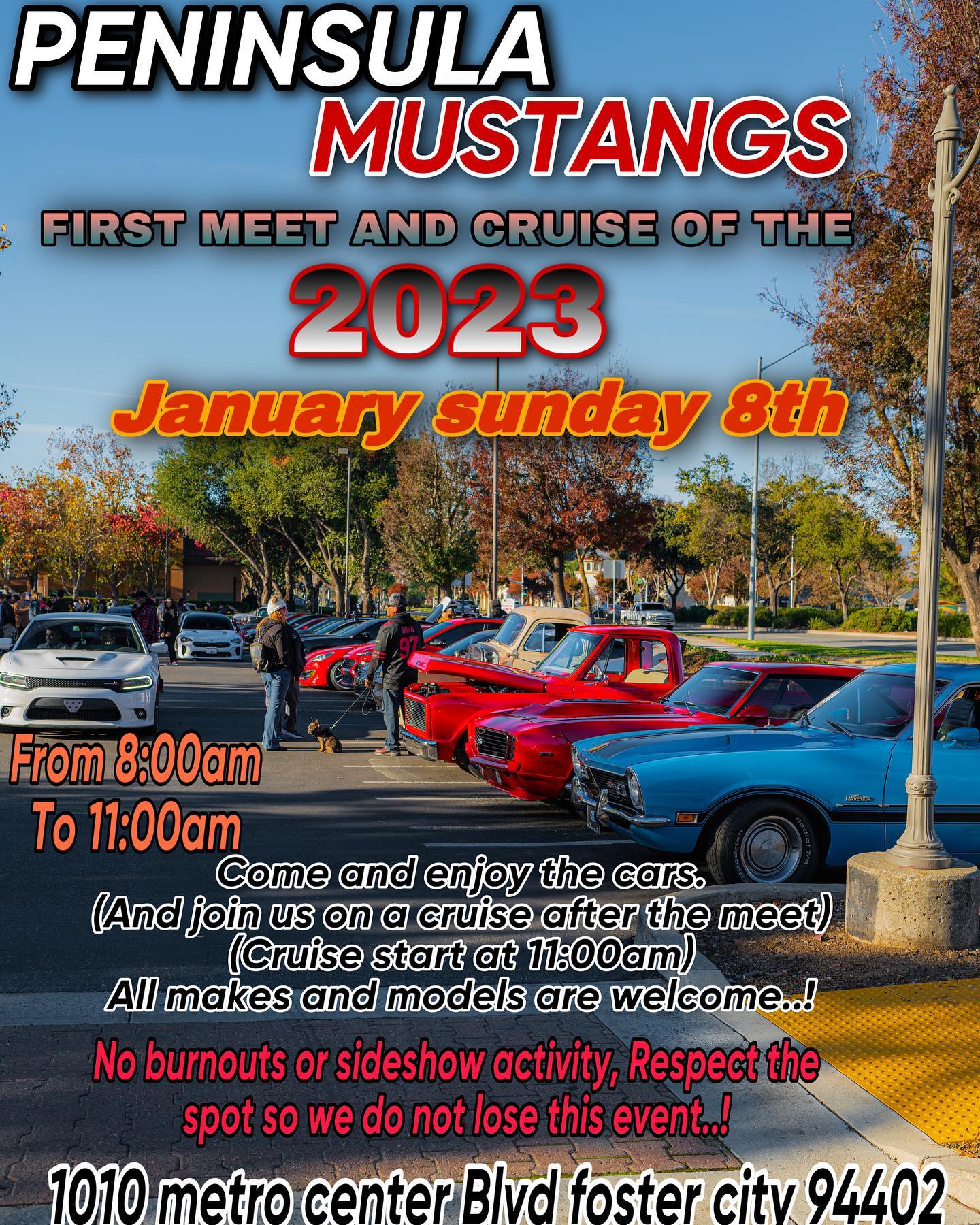 Peninsula Mustangs Car Meet
The Peninsula Mustangs Car Meet is the first Sunday of the month from 8am to 11am at the old Orchard Parking Lot, 1010 Metro Center Boulevard.
Bring your car, and mingle with other car enthusiasts!
All makes and models are welcome..!
Come and enjoy the cars.
Please, no burns or side show activity. Respect the space so we do not lose this event. Thank you ..!