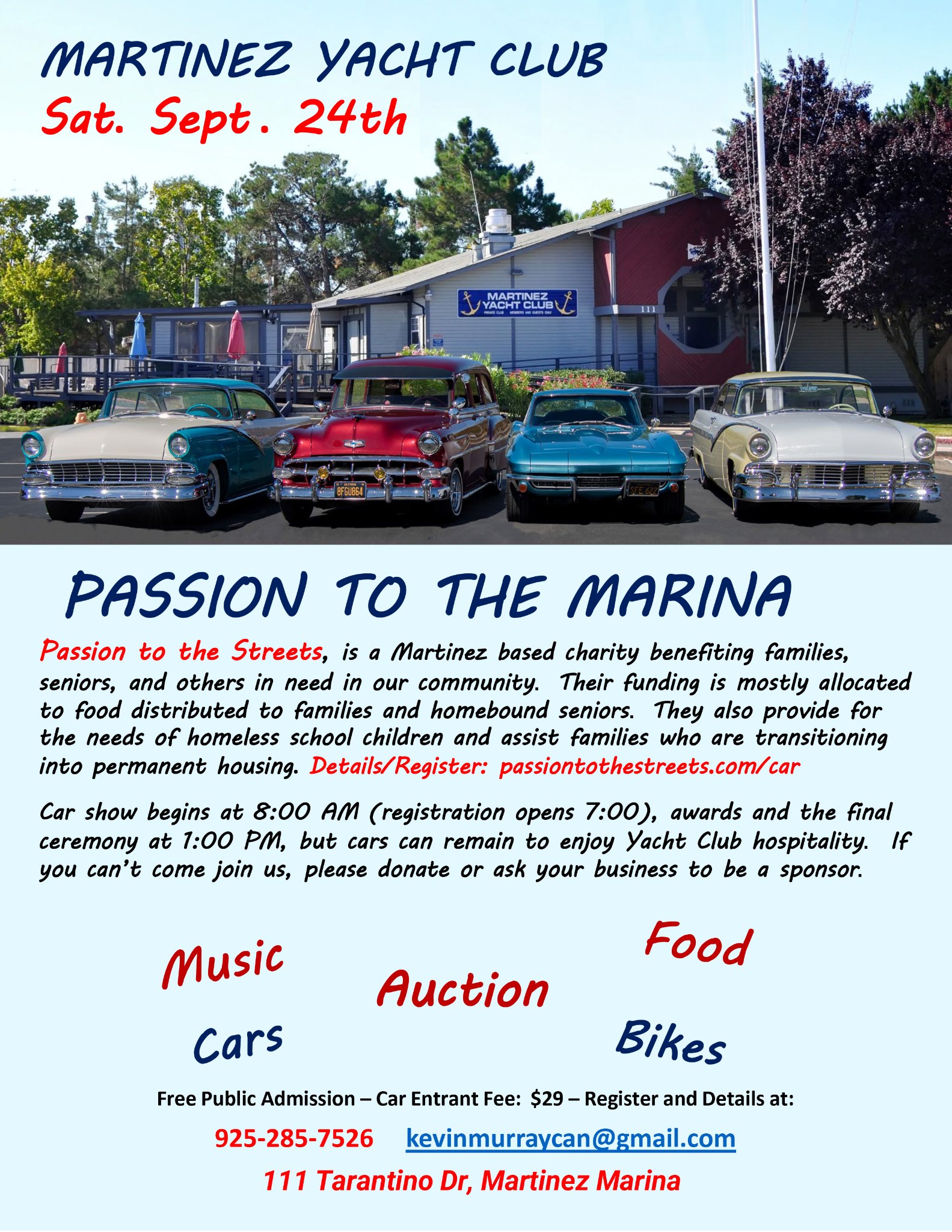 Passion to the Marina Car Show
The Passion to the Marina Car Show is Saturday from 8am to 2pm at the Martinez Yacht Club, 111 Tarantino Drive.
Passion to the Streets is a Martinez based charity benefiting families, seniors, and others in need in our community. Our funding is mostly allocated to food distributed to families in need and homebound seniors. We also provide for the specific needs of homeless school children and assist families who are transitioning toward permanent housing. 
The show begins at 8:00 am, cars are encouraged to come as early as 7:00. Awards and the final ceremony will be at 1:00 pm, but cars may remain to enjoy Yacht Club hospitality.  If you can't come, please make a donation or ask your business to be a sponsor.