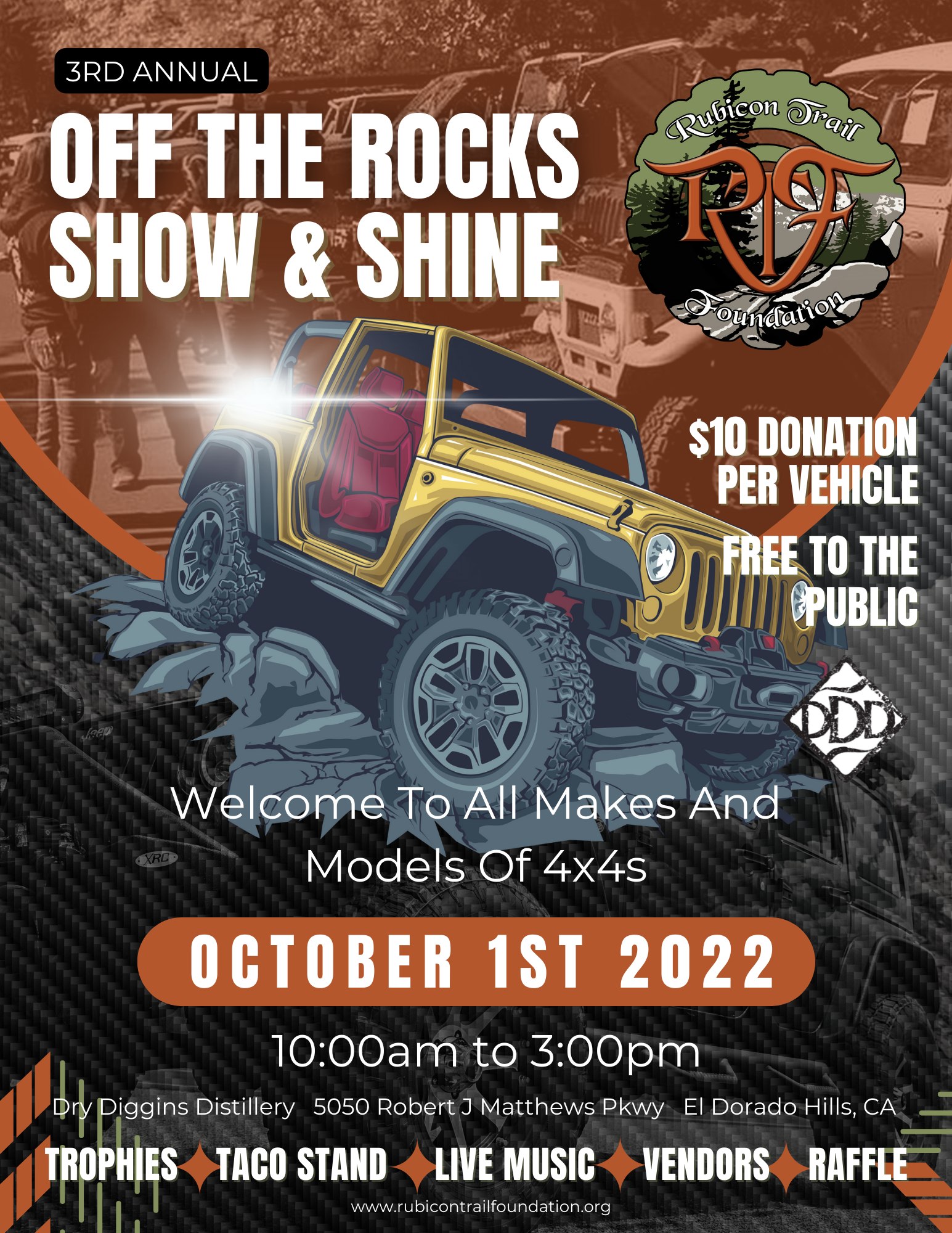 Off The Rocks Show & Shine
The 3rd Annual Off The Rocks 4X4 Show & Shine is Saturday from 10am to 3pm at Dry Diggings Distillery, 5050 Robert J Matthews Parkway.
The Rubicon Trail Foundation's Off the Rocks event is back at Dry Diggins Distillery for 2022! Welcome to all makes and models of 4×4's.
Fun for the whole family