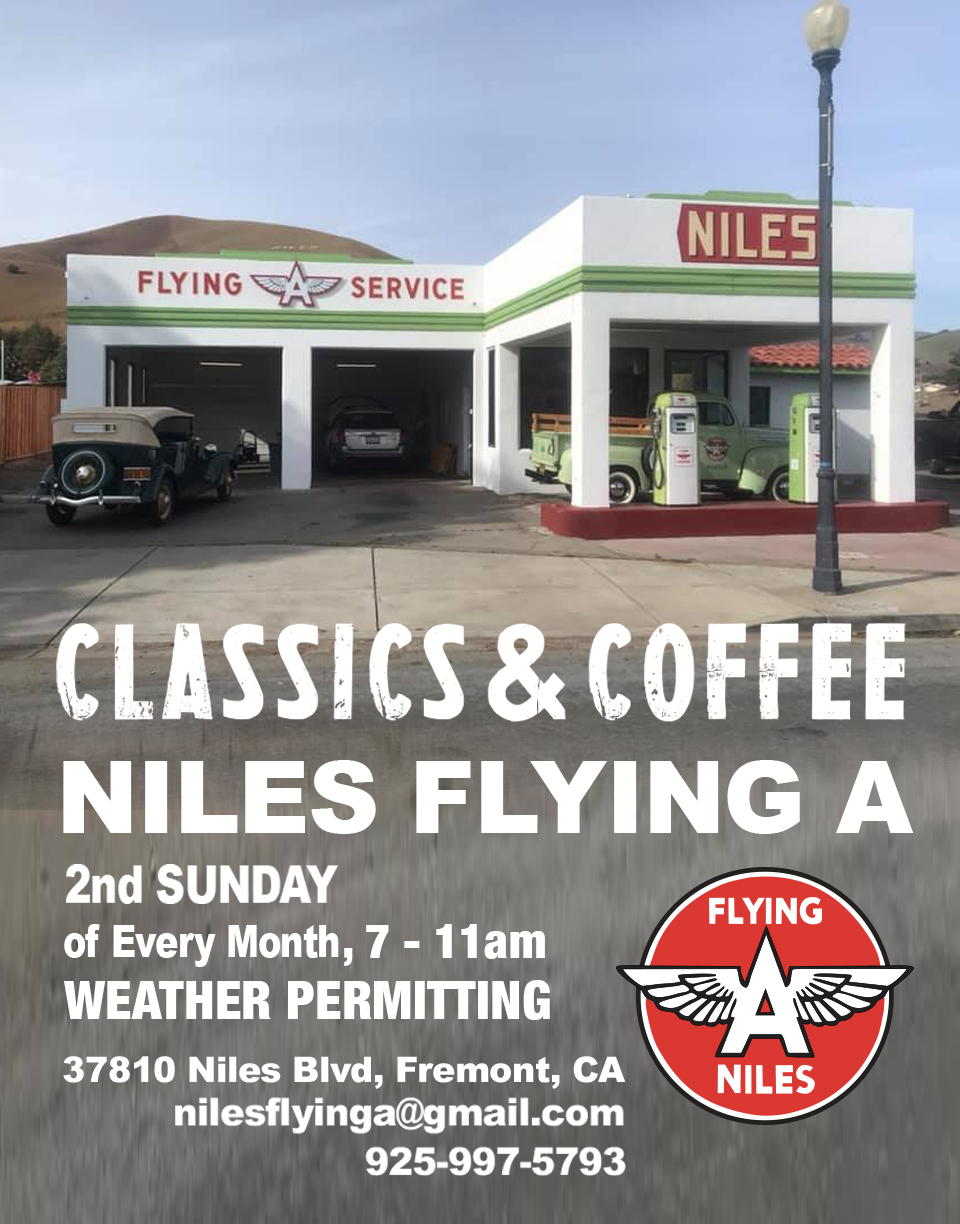 Niles Flying A Classics and Coffee
The Niles Flying A Classics and Coffee is the second Sunday of every month from 7am to 11am at 37810 Niles Blvd.
Join us at the opening of scenic Niles Canyon before your Sunday cruise at the newly remodeled Niles Flying A! 2nd Sunday of every month, weather permitting! Free coffee and donuts!
This was the Solon Brothers Gas Station and Diner. Originally purchased from the railroad in 1938.
The entrance to Niles is being restored to a destination dedicated to the history and car culture of our town.