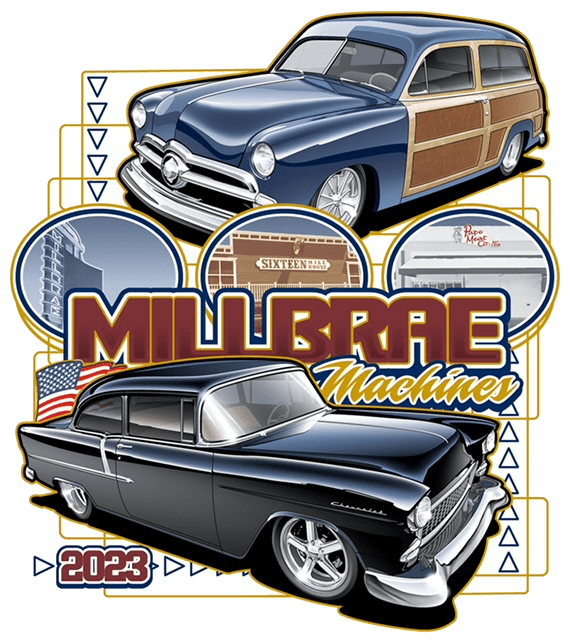 Millbrae Machines 2023
The 12th Annual Millbrae Machines Car, Truck and Motorcycle Show is Saturday from 8am to 3pm on Broadway in Downtown Millbrae.
Millbrae Machines Car, Truck, and Motorcycle Show is a community event that is hosted by the Millbrae Lions Club. It's an annual event featuring over 250 amazing vehicles. The event is held in downtown Millbrae on Broadway. Every year the street is closed and the cars take over transforming a quiet little town into an action-packed car enthusiast paradise!
All proceeds raised at the event are redistributed throughout Millbrae through the various youth and community activities that the Lions support. These include, child finger printing, eye and hearing programs, scholarships and fundraisers for schools and countless other programs.
It truly is a fun filled day for the whole family! Admission is free to the public!