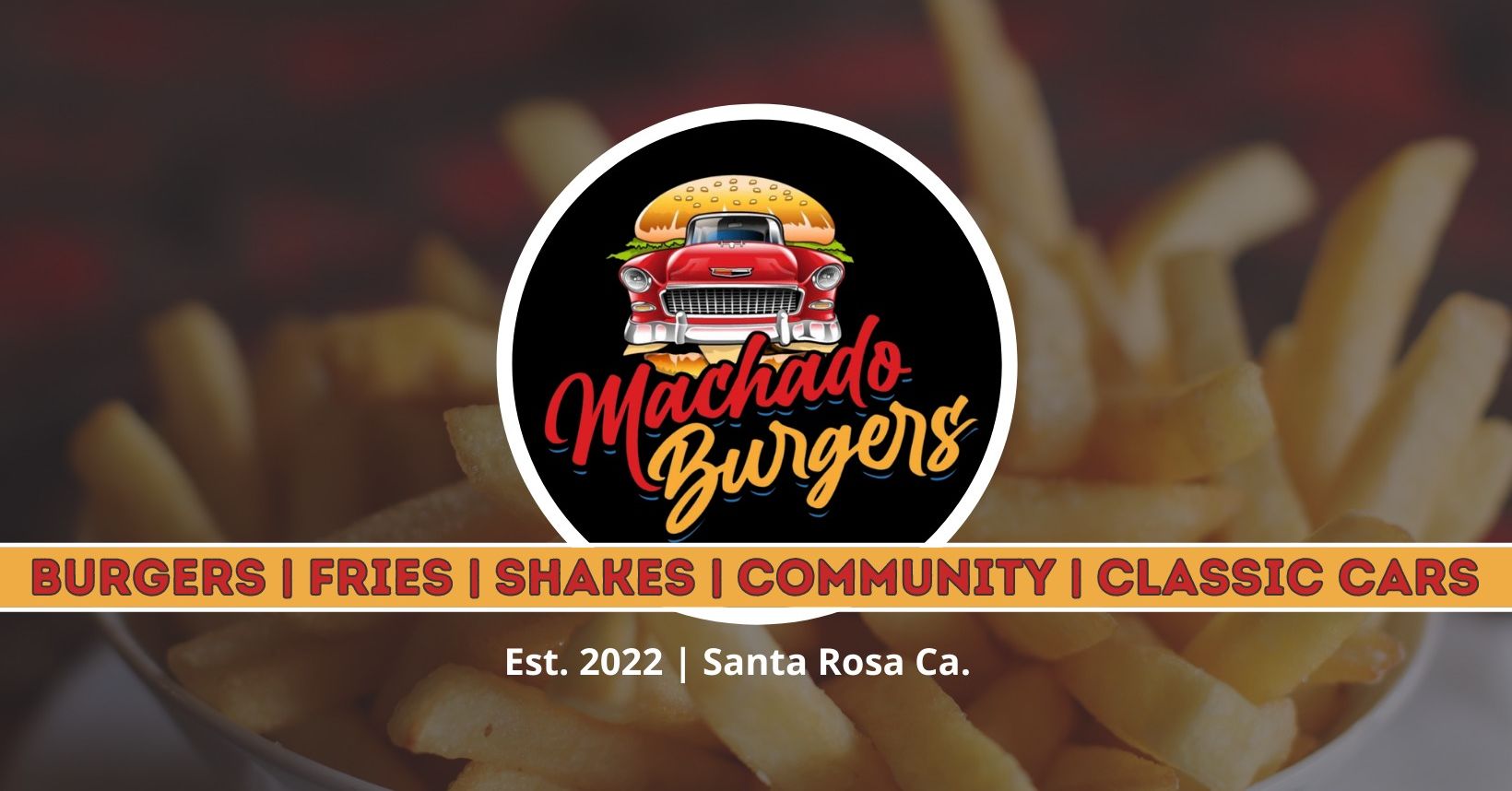 Machado Burgers Car Show
The Machado Burgers Car Show is every Friday from 4pm to 7pm at Machado Burgers, 406 Larkfield Center.
They say all good things come to an end well we don't want to buy into that. Our car shows on Fridays will continue weather permitting through the rest of the year. The only changes will be the raffle and best of show trophy will no longer be a part of it. We will still put out music and have as fun of an atmosphere as possible. Car shows with all the bells and whistles will resume March 10th 2023. We would like to thank you all for the good times and support. We really appreciate each and everyone of you, the relationships we have formed and the amazing people and cars that have been here.