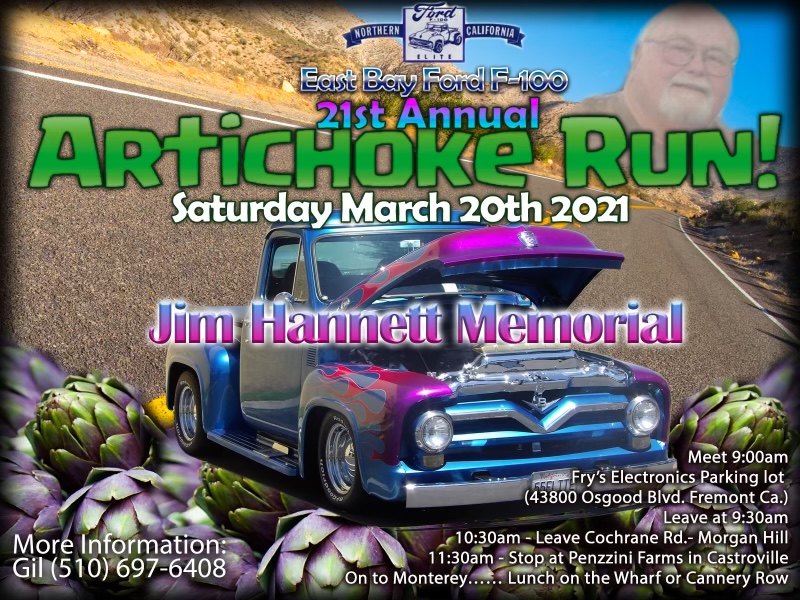 Jim Hannett Memorial Artichoke Run
In memory of Jim Hannett who decided to take a drive to Castroville with a few friends 21 years ago, and has been an annual run ever since.
We meet at Frys Electronics in Fremont and make a stop at Morgan Hill to caravan over to Pizini Ranch in Castroville. We hangout therefor about an hour eating artichokes from the Coach Choke. Everyone on there own afterwards some cruise to Monterey for lunch, others go to Phil's in Moss Landing for lunch.