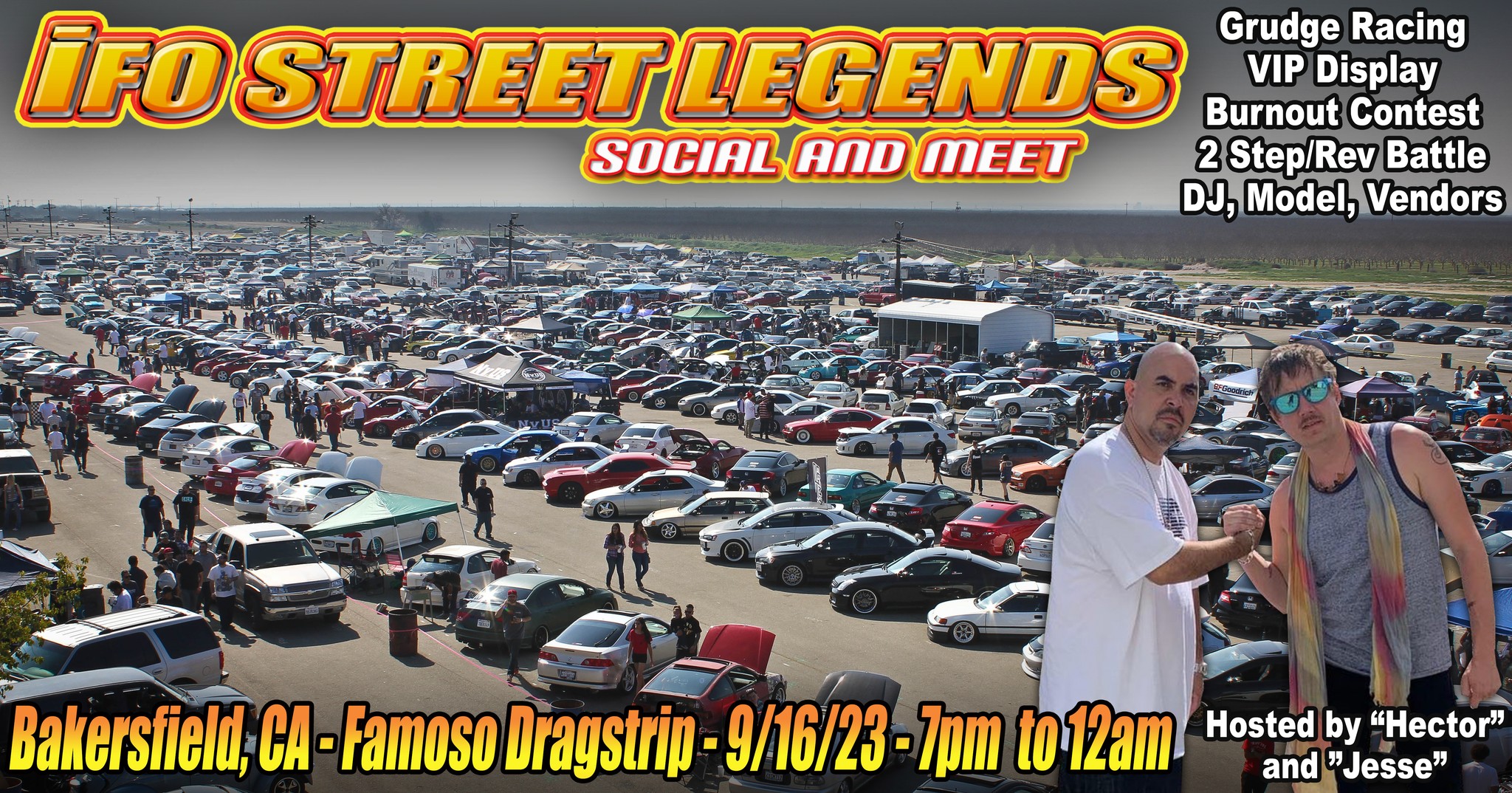 IFO Street Legends Night Meet
The IFO Street Legends Night Meet is Saturday from 7pm to 12am at Famoso Dragstrip, 33559 Famoso Road.
Calling all street cars, trucks, and bikes! Noel G. and Chad Lindberg aka HECTOR and JESSE will be hosting the IFO Street Legends NIGHT meet at Famoso Dragstrip in Bakersfield, CA on 9/16/23! This is an open to all makes meet/party with DJ, models, 2 step/rev battle, burnout contest, low car limbo, and FREE no time, instant green grudge racing on the dragstrip!