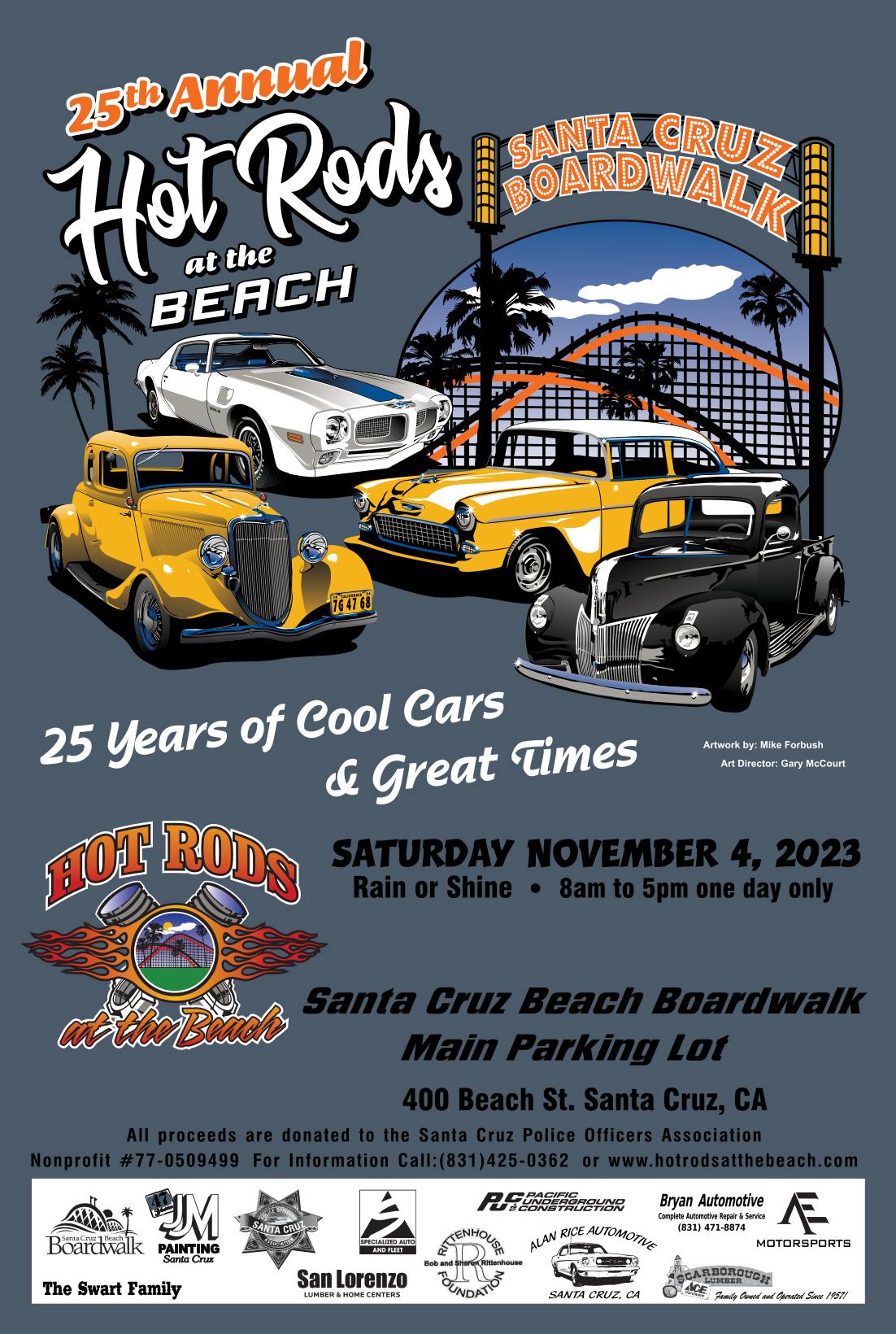 Hot Rods at the Beach
The 25th Annual Hot Rods at the Beach is Saturday from 8am to 5pm at the Boardwalk, 400 Beach Street.
Coming up on Saturday, November 4th, 8am to 5pm (rain or shine), at the Santa Cruz Beach Boardwalk Main Parking Lot, in Santa Cruz, CA!
All proceeds are donated to the Santa Cruz Police Officers Association. Non-profit #77-0509499
For more information, call 831-425-0362 or visit www.HotRodsAtTheBeach.com.