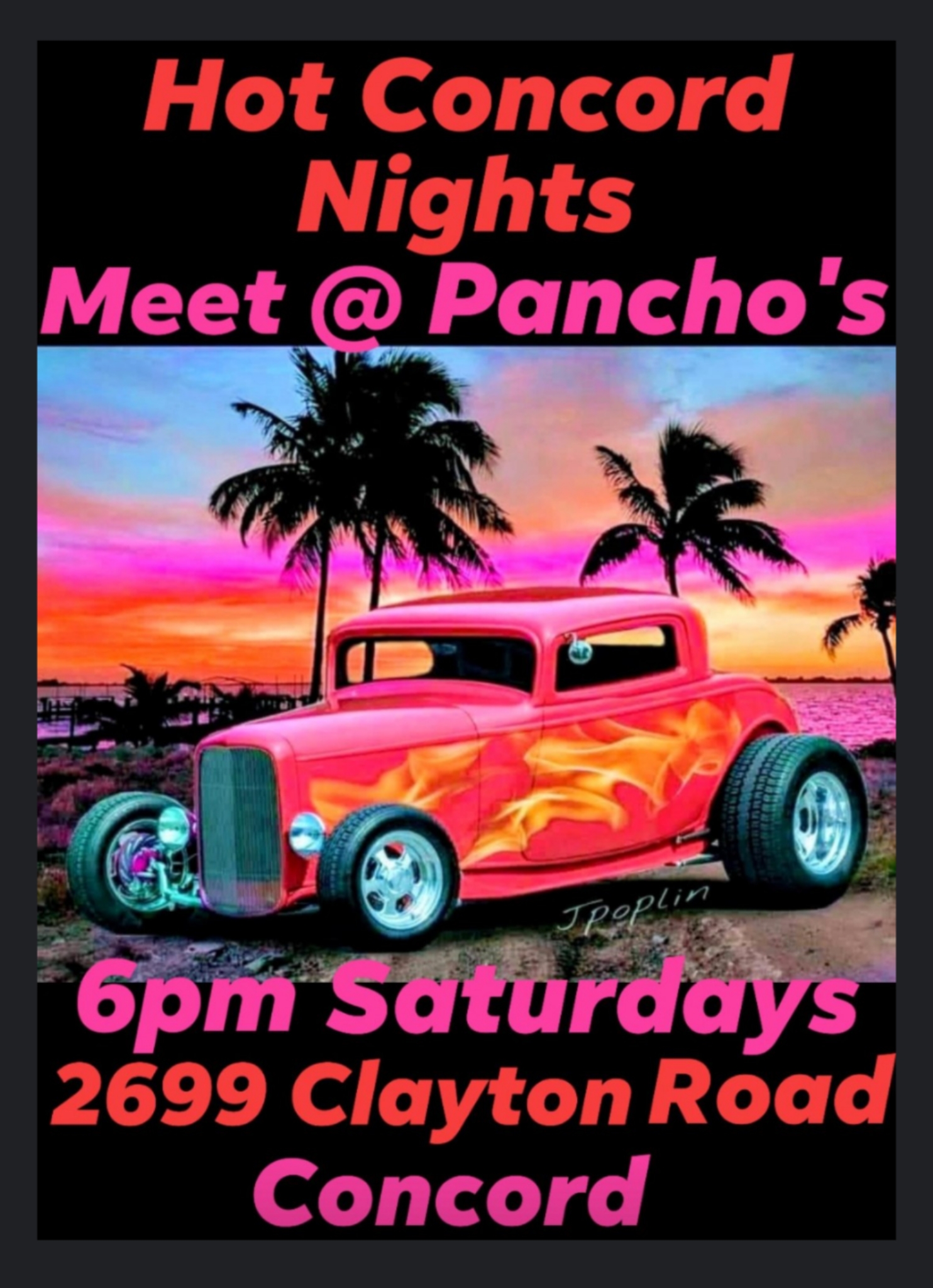 Hot Concord Nights
The Hot Concord Nights Cruise-In is every Saturday evening at 6pm at Los Tacos de Pancho, 2699 Clayton Road.
HOT Concord Nights
Our pre cruise meet up spot is at Pancho's @ 2699 Clayton Road in Concord
Meet up time is Still 6:00!
Bring your family, friends & appetite and let's support the locals..!!