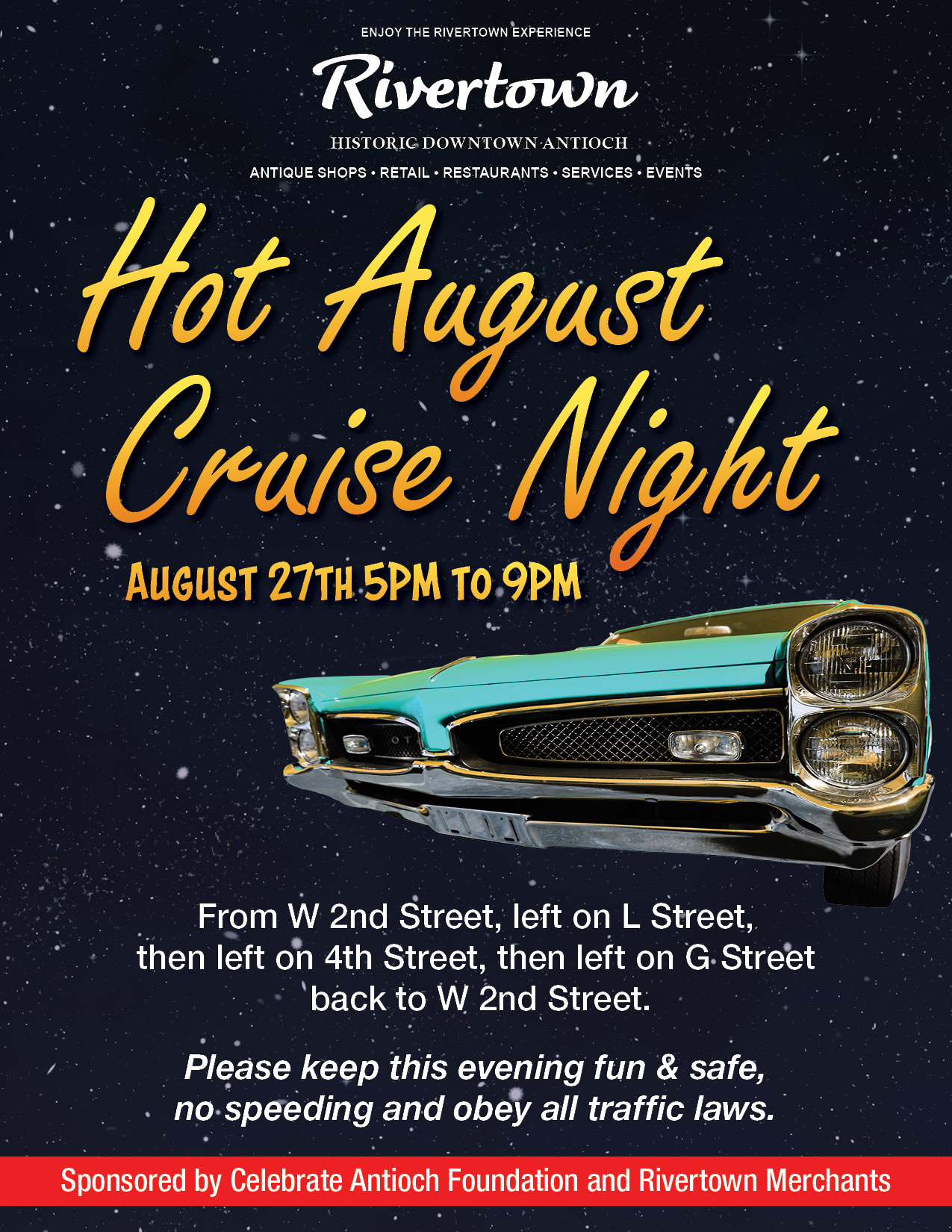 Hot August Cruise Night
The Rivertown Hot August Cruise Night is Saturday from 5pm to 9pm in Downtown Antioch.
This is a Fun Old School Cruise Night with Lots of Beautiful Cars Cruising Downtown Antioch. The Restaurants and Stores Will Be Open During This Event so Feel Free to Stroll Downtown and Shop. We Encourage Folks to Dress as they Did Back in The Day and Have Fun With It!