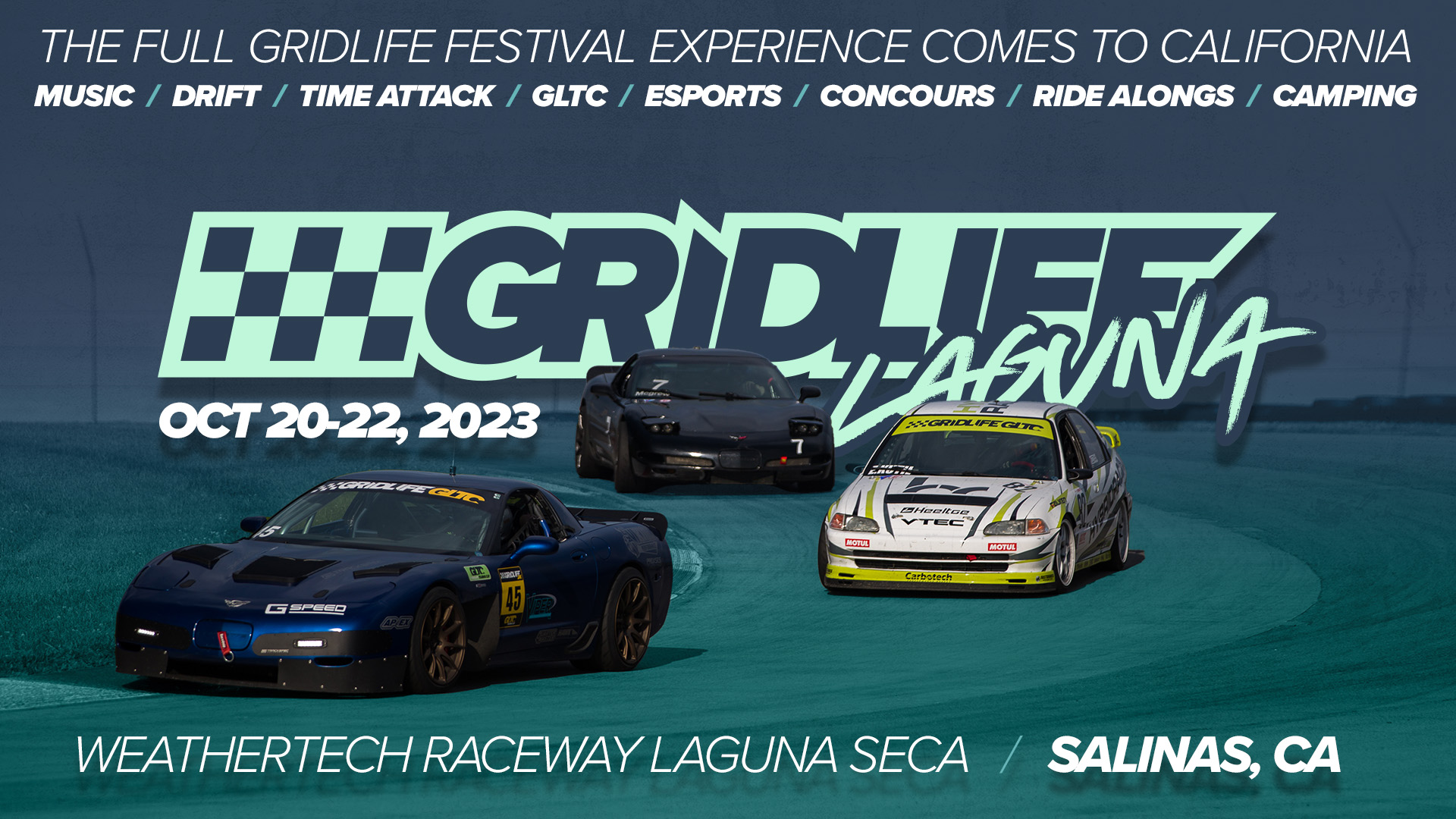 Gridlife Laguna Experience
The Gridlife Laguna Experience is Friday to Sunday at WeatherTech Raceway Laguna Seca, 1021 Monterey Salinas Highway.
From its roots in the American Midwest, GRIDLIFE's Festival experience is now truly coast to coast with its first visit to WeatherTech Raceway Laguna Seca October 20-22, 2023. GRIDLIFE Laguna is the final festival of the season, with the last races of the year for GRIDLIFE Touring Cup, the final round of the NOS Energy TrackBattle Time Attack, and demonstrative drift on track. Off track, a music festival experience highlights the weekend, with an arcade, camping, concours, food vendors, and so much more.