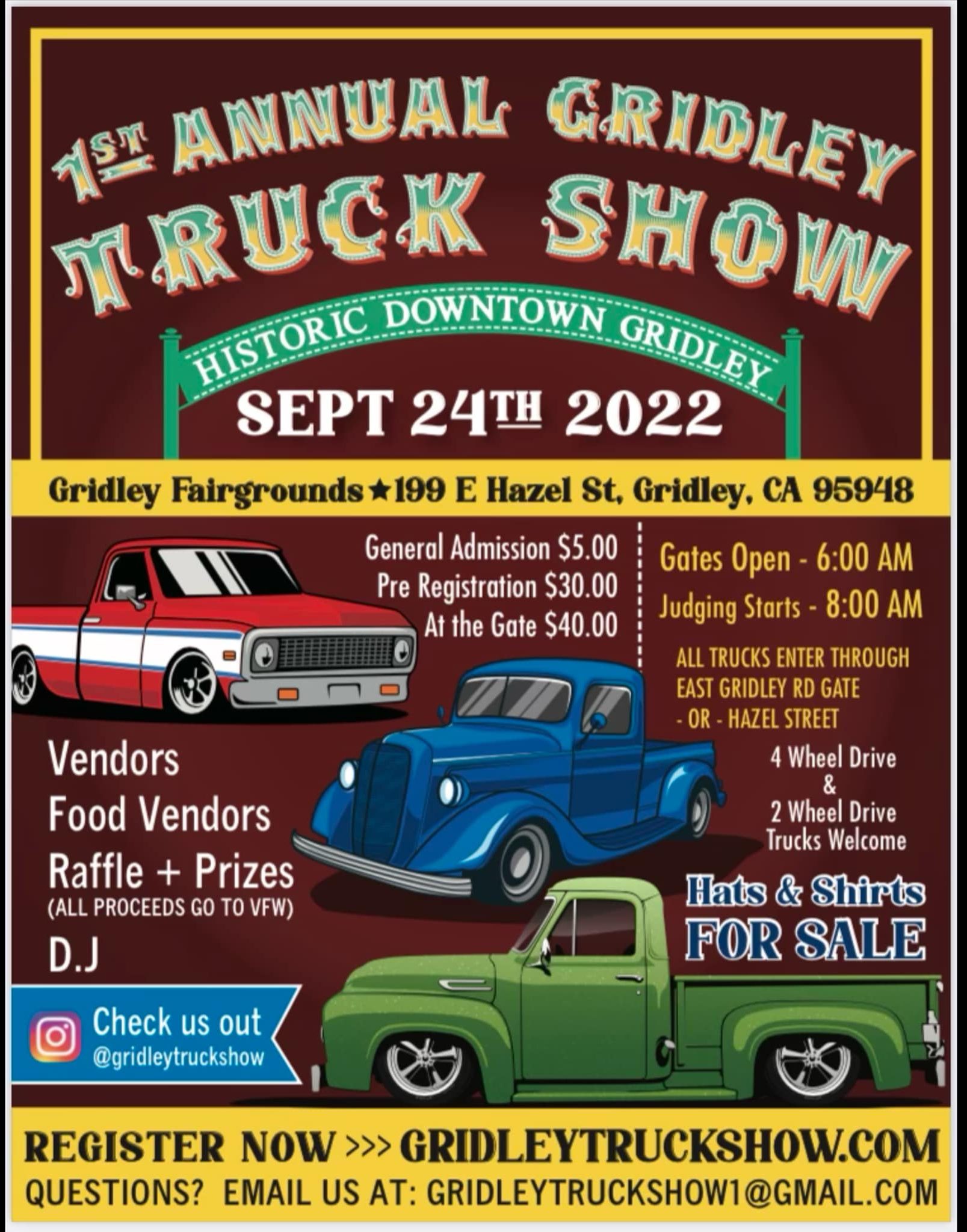 Gridley Truck Show
The First Annual Gridley Truck Show is Saturday at 8am at the Gridley Fairgrounds, 199 E. Hazel Street.
All Trucks Welcome! If you have a truck that you would love to show, Pre-Registration is $30! Registration at the gate on will be $40. All Truck participants must arrive between 5 AM and 7:30 AM to be designated a spot.
Judging begins at 8 AM. Categories include: Best of Show, People's Choice, Best Paint, Best Engine, Best Classic, Best Modern, Best Custom, Best Under Construction, Best Stock, Best Off-Road, Best Hot Rod, Best Lowrider, and more!