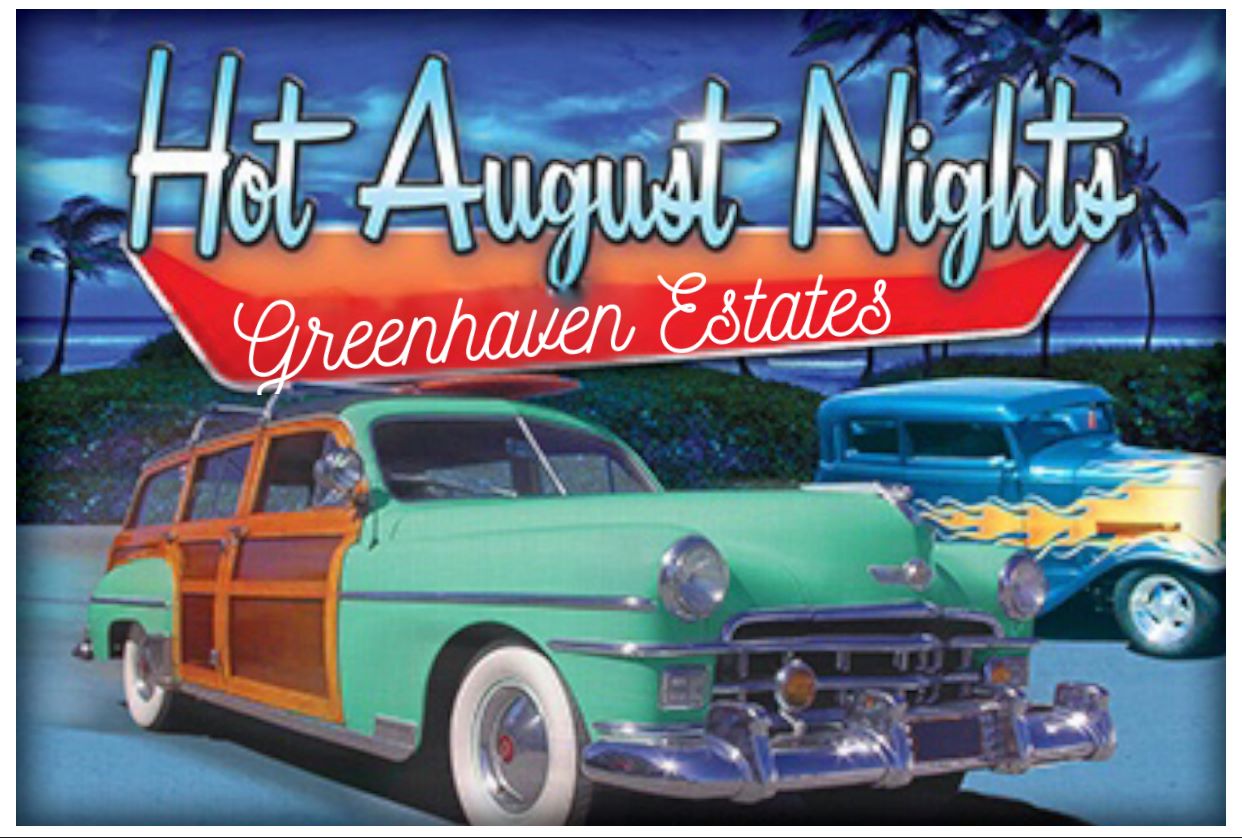 Greenhaven Hot August Nights
It's been too long of a year to not spend it outside with beautiful classic cars, and the generation that made them great. Come park your car and show her off, let our residents enjoy the vehicles of their childhood in their full splendor.
We will be welcoming cars of every decade at 5pm, and encourage you to stay as long as you'd like. We will provide free hot dogs and hamburgers, waters and candy as long as supplies last.
Home Health agencies will be donating gift baskets for a raffle.
We really just want to get our community out in the world again, get them socializing, have them smile and find a reason to leave their houses again. This past year has been especially hard on them as these are the Golden Years and cannot be wasted. Join us will you?