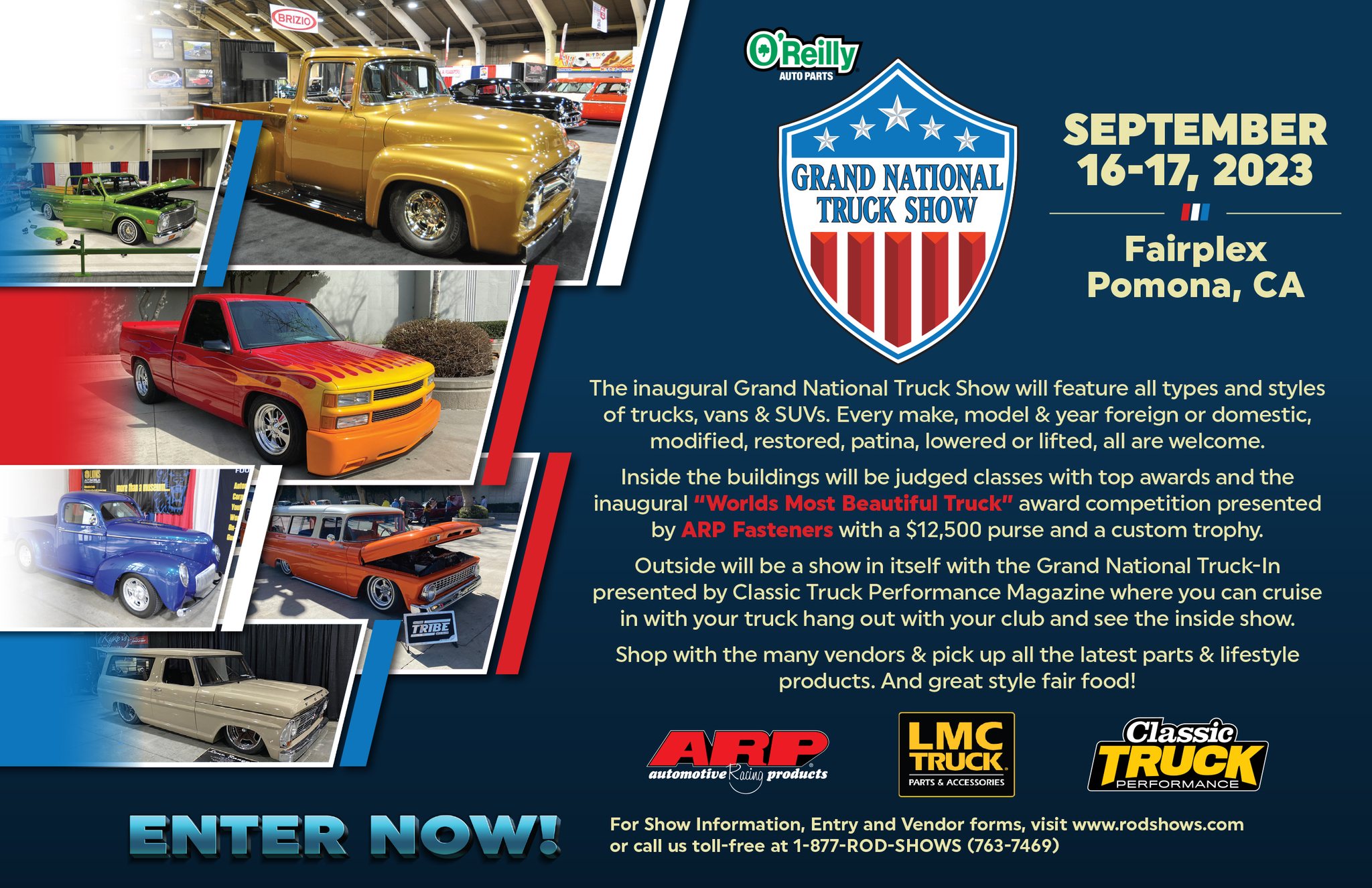 Grand National Truck Show
The Inaugural Grand National Truck Show is Saturday and Sunday at 10am at the Pomona Fairplex, 1101 West McKinley Avenue.
The inaugural Grand National Truck Show will be the premier truck only event in 2023. This will encompass all trucks, vans, SUVs etc., from 1900 to current anything with a bed or cargo compartment. All are welcome no matter what make, model or year domestic or foreign. Modified, restored, patina, lowered or lifted.
Inside the buildings will be judged classes with top awards and the inaugural "Worlds Most Beautiful Truck" award competition presented by ARP Fasteners with a $12,500 purse and a custom trophy. Plus, other top awards for display, paint, interior, engine, detail and more!
Outside will be a show in itself with the Grand National Truck-In presented by Classic Truck Performance Magazine where you can cruise in with your truck hang out with your club and see the inside show. Come for the weekend or one day and you might even get picked for an award from magazines or sponsors.
Shop with the many vendors and pick up the latest truck related products from suspension, interior, engine and lifestyle items. And be sure to get some of the great food from the many fair food style vendors.