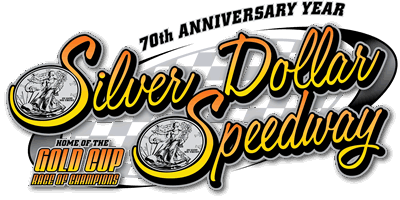 Gold Cup Sprint Car Races
This year's 67th rendition of the Gold Cup has seen a resurgence of fans, campers, and pre-entered sprint cars. The excitement for this upcoming week of racing and activities is palpable. The anticipation of this longstanding event is also apparent due to the postponement of the 2020 Gold Cup. We are happy and proud that the tradition and pageantry of the Gold Cup continues to soar.
The on-track racing will feature the best of the best when it comes to winged 360 sprint cars, wingless spec sprints and the World of Outlaws Nos Energy Drink Sprint Car Series. The Platinum Cup will kick start the racing on Wednesday September 8th. A strong field of cars have already pre-entered the opening night race. A new mix of drivers have entered Thursday nights show with the possibility of some Wednesday night drivers canceling their Wednesday night points and starting all over again on Thursday night. Wingless Spec Sprints are on tap for two individual nights of racing. Each night the main event winner will be awarded $1,000.
Starting Tuesday September 7th, please visit the ticket box office (small white office) located just behind the main grandstands. The ticket office is open from 9 am to 4 pm. If you cannot get to the ticket office, PLEASE CALL THE TRACK PHONE at (530) 891-6535 to reserve tickets or if you have any quick questions.