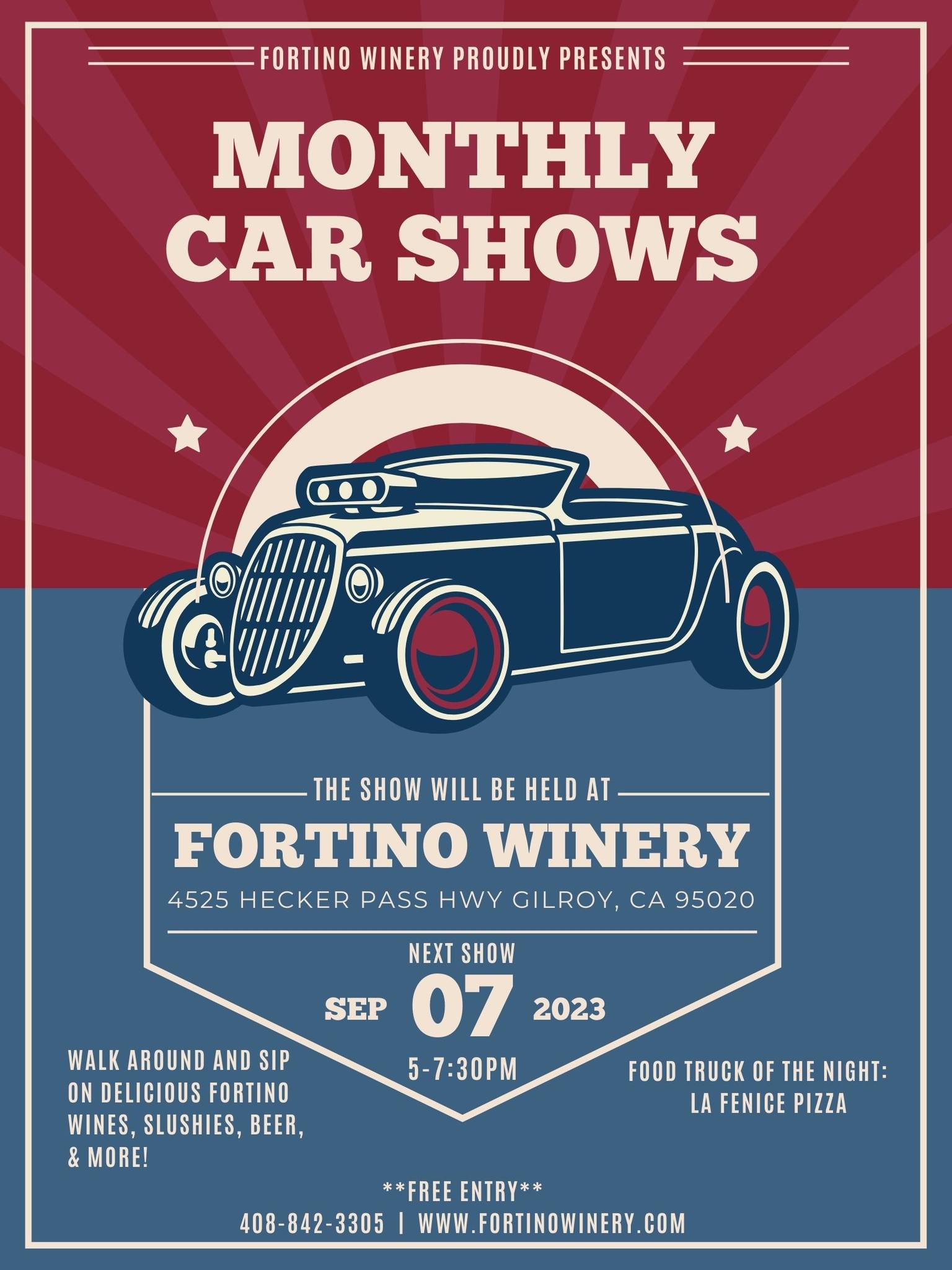 Fortino Winery Car Show
The Fortino Winery Car Show is the first Thursday from 5pm to 7:30pm at Fortino Winery, 4525 Hecker Pass Highway.
Wine, beer & slushies will be available for purchase as well as tacos from @tacoseljerry
All are welcome to bring their cars and/or walk around and enjoy the car show. We are a family and dog friendly winery.