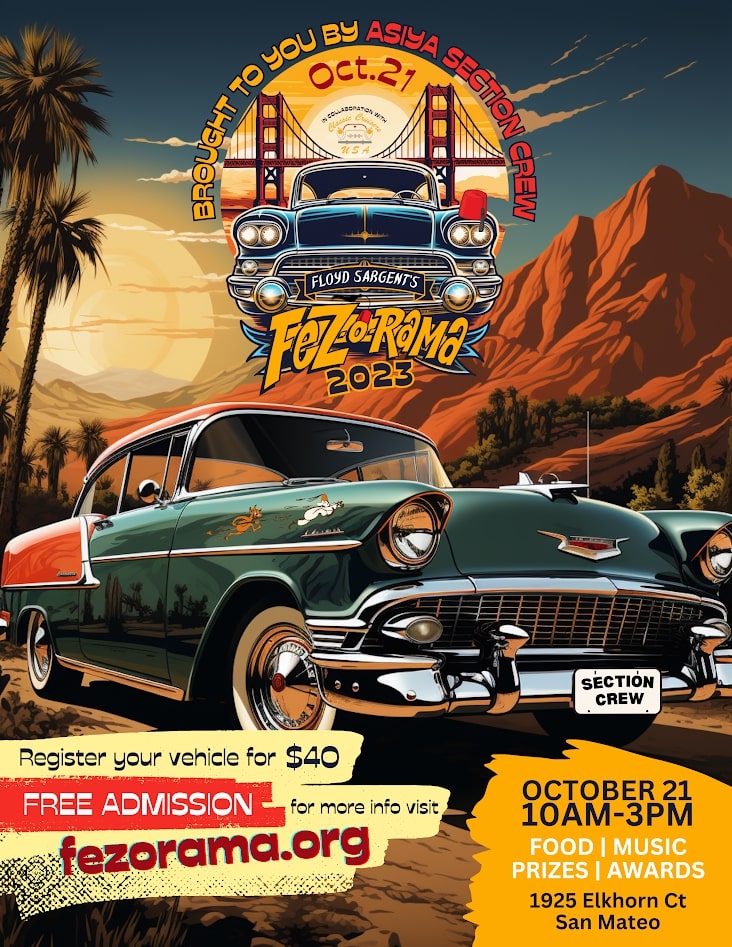 Fez-O-Rama 2023 Car Show
The Fez-O-Rama 2023 Car Show is Saturday from 10am to 3pm at the Asiya Shrine Center, 1925 Elkhorn Court.
Buckle up, car lovers! Feast your eyes on chrome and curves at the Fez-O-Rama Classic Car Show! Zoom into the Asiya Shrine Center Parking Lot on October 21st for a day fueled by horsepower, hearty food, and hip-shaking tunes.
Think your classic beauty can outshine the rest? Register for $40 and compete for bragging rights and cool prizes. Not a car owner but an enthusiast? Come on down! It's FREE to attend.
Sponsorship opportunities are also in the fast lane. Support a groovy event while promoting your business. Mark your calendars for Fez-O-Rama, where good vibes and good times are always in gear!