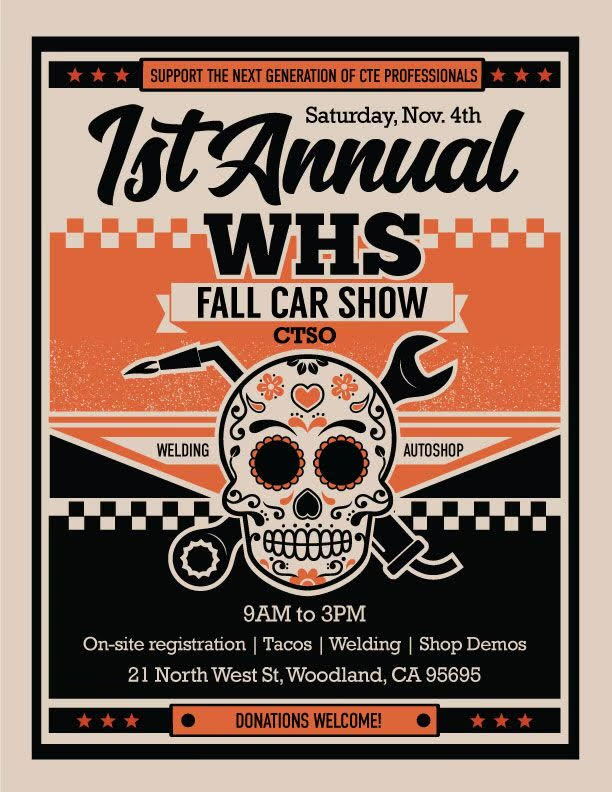 Fall Car Show
The 1st Annual Woodland High School Fall Car Show is Saturday from 9am to 3pm at Woodland High School, 21 North West Street.
Support the Next Generation Of CTE Professionals!
Woodland High School CTSO Welding and Auto-Shop Class, School ran event. Tacos, food and class shop demos. Mexican Day of the Dead celebration themed car show.
On-Site Registration, Car Show spots are first come first serve.