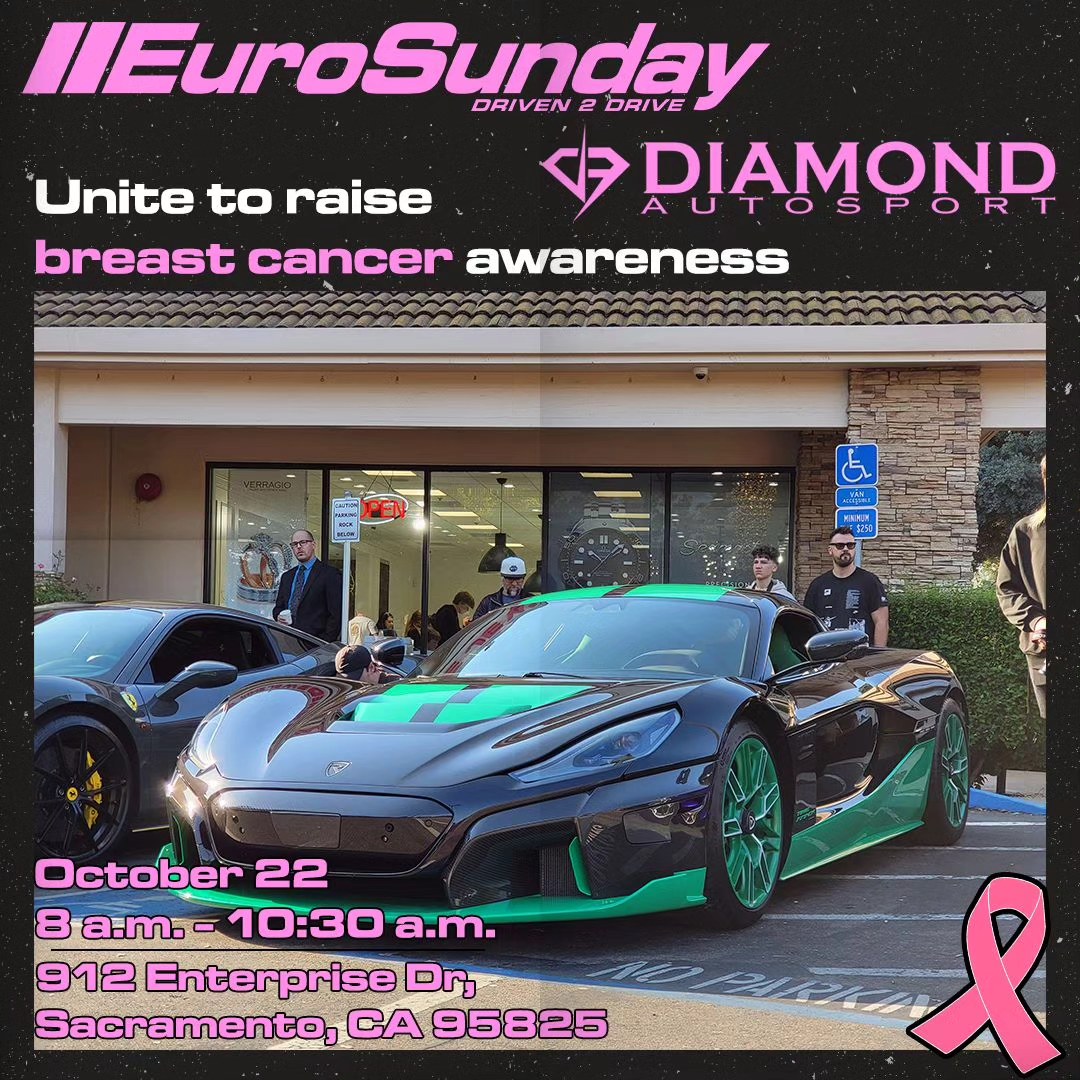 EuroSunday Sacramento – October 2023
The EuroSunday Sacramento is Sunday from 8am to 10:30am at Diamond Autosport, 912 Enterprise Drive.
This Sunday, Sunday, Sunday! Don't forget to join us for The Breast Cancer Awareness #EuroSunday at @diamondautosport!
This is always one of our biggest turnouts that you will not want to miss!
Address: 912 Enterprise Dr.
Sacramento, CA 95825
Time: 8:00 AM to 10:30 AM
Poster
: @gabopengo
As always, please:
NO Burnouts or breaking traction
NO Excessive revving
NO Blaring stereos
We hope to see you there!