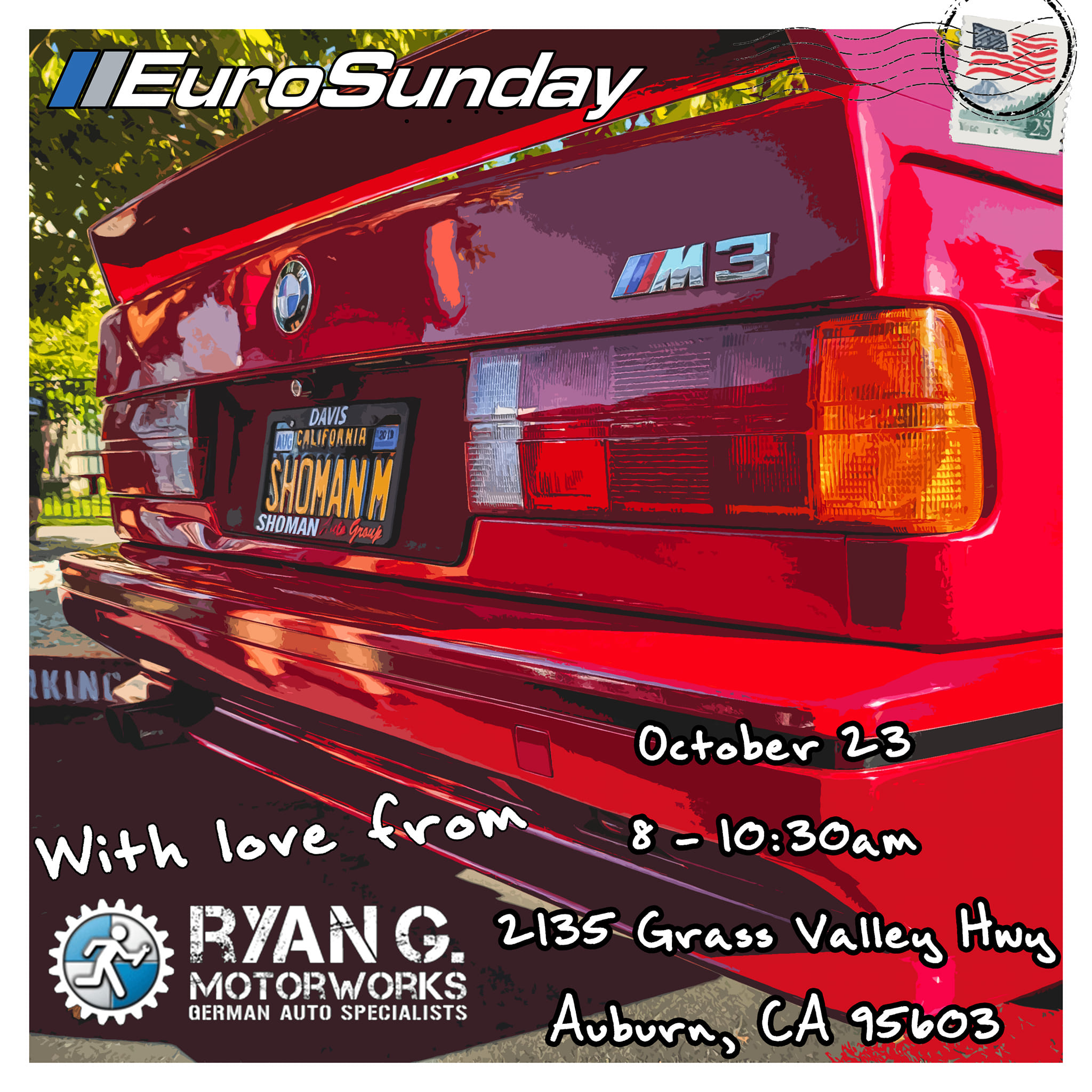 EuroSunday Sacramento
The EuroSunday Sacramento is Sunday from 8am to 10:30am at Ryan G. Motorworks, 2135 Grass Valley Highway.
Please — no revving engines, no burnouts, no speeding coming or going, no aggressive or showoff driving!
We are working hard to keep these events from being shut down — please do your part to help us out!