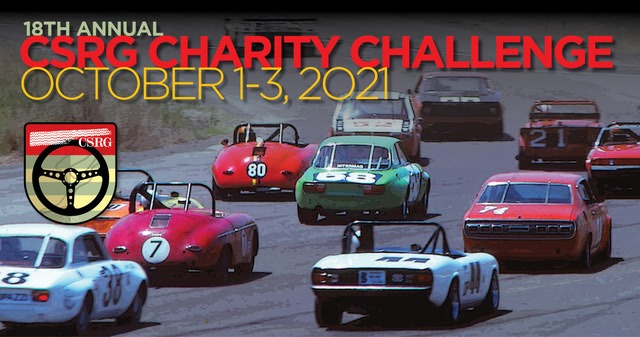 CSRG Charity Challenge Vintage Races
Northern California's Classic Sports Racing Group will hold its 18th Annual Charity Challenge at Sonoma Raceway on the weekend of October 1-3, 2021. The event will include all the usual CSRG race groups, with Vintage and Historic race cars dating from the 1930s to the 1990s, running in nine race groups, including a feature group who has yet to be announced.
In its first seventeen years, the CSRG Charity Challenge Series has raised one million dollars in contributions to the Sonoma Chapter of the Speedway Children's Charities.
SPECTATORS ARE FREE!