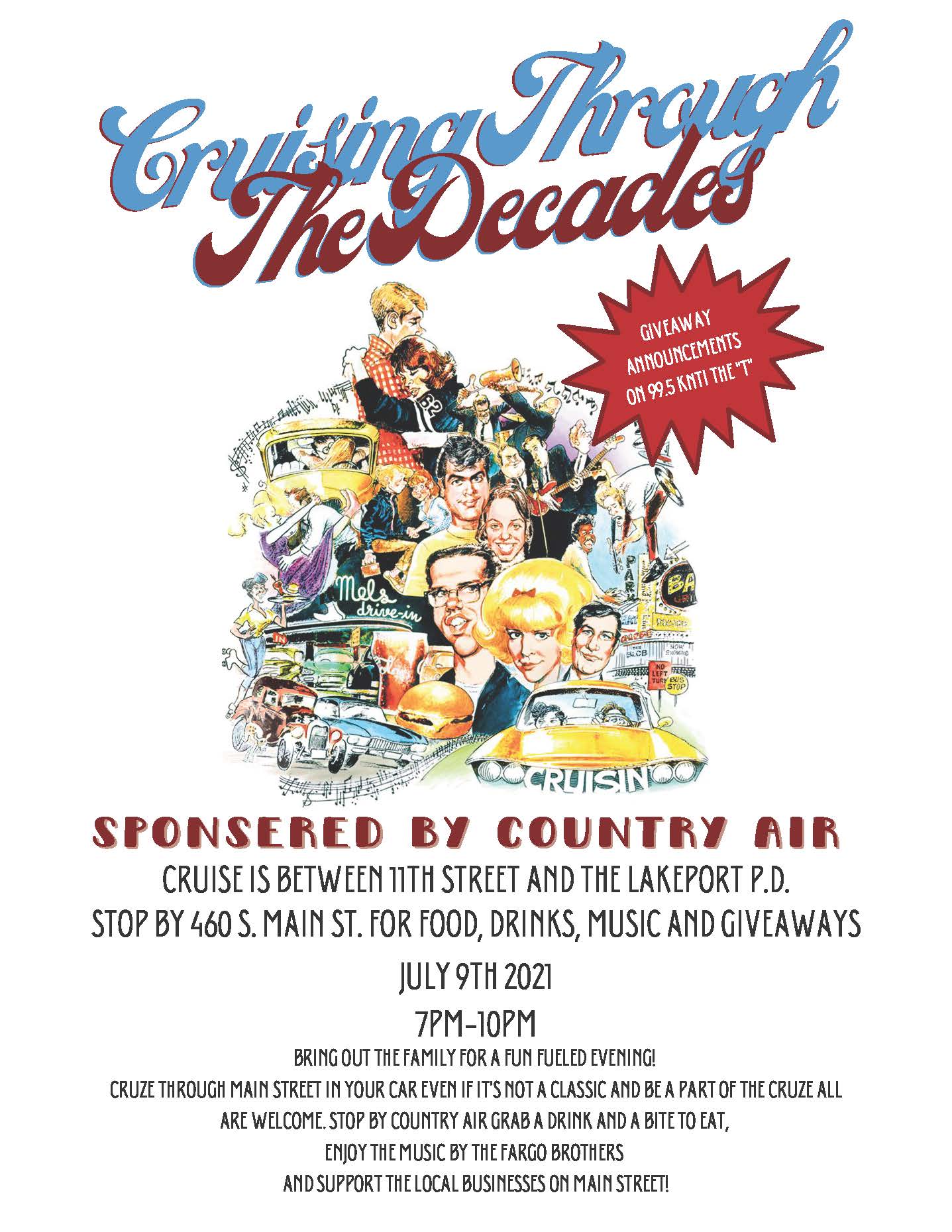 Cruising through the Decades
Bring out the family for a fun fueled evening!
Cruze through Main street in your car even if it's not a classic and be a part of the Cruze all are welcome. Stop by Country Air Properties and Grab a drink and a bite to eat, enjoy the music by the Fargo Brothers and support the local businesses on Main Street!