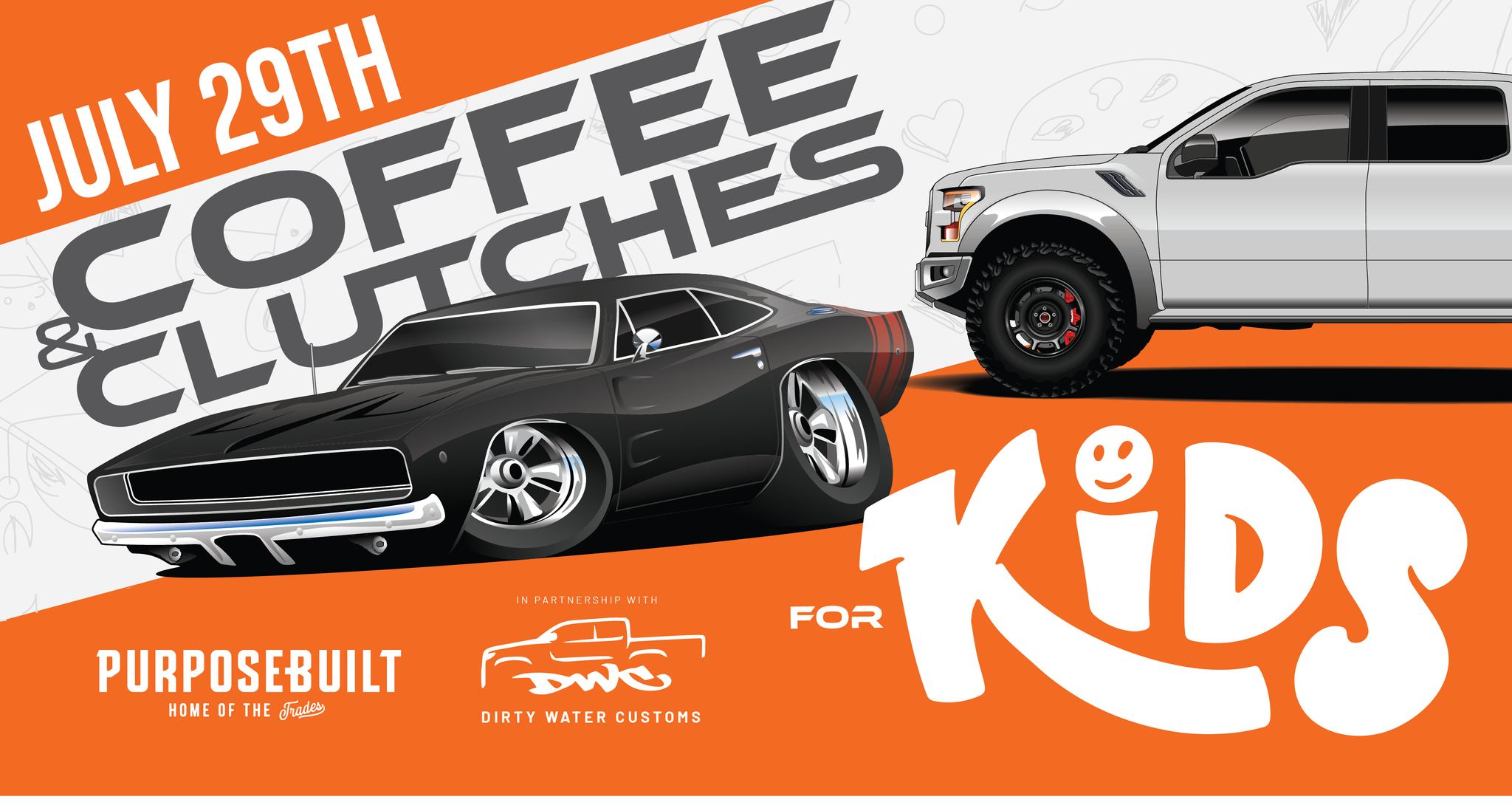 Coffee & Clutches For Kids
Coffee & Clutches For Kids is Saturday from 6am to 10am at Purpose-Built Trade Company, 1530 Neroly Road.
Join us on Saturday 7/29 for COFFEE & CLUTCHES for KIDS! We'll be hosting a Car & Truck show in our OAKLEY parking lot to help raise Funds & Supplies for East Bay School Districts & the teachers that support our next generation.
We'll have vendors serving coffee & food plus fun activities for the kids! And of course, we have amazing raffles to generate funds for the cause!
Entry is simple – Bring the equivalent of $20 or more in Cash or Supplies to benefit our local teachers & kids! 100% of the proceeds from this event go towards this cause! If you can't make it, we'll have options to donate in store & can also take Venmo as we get closer to the event date!
Supplies in dire need are: Markers, Crayons, Paper, Pencils, binders & backpacks! They must be in new condition!
Event held at 1530 Neroly Road, Oakley, Ca
THANKS FOR BEING AN AMAZING FAMILY! We always do big things when the Blue Collar Community comes together for a great cause!