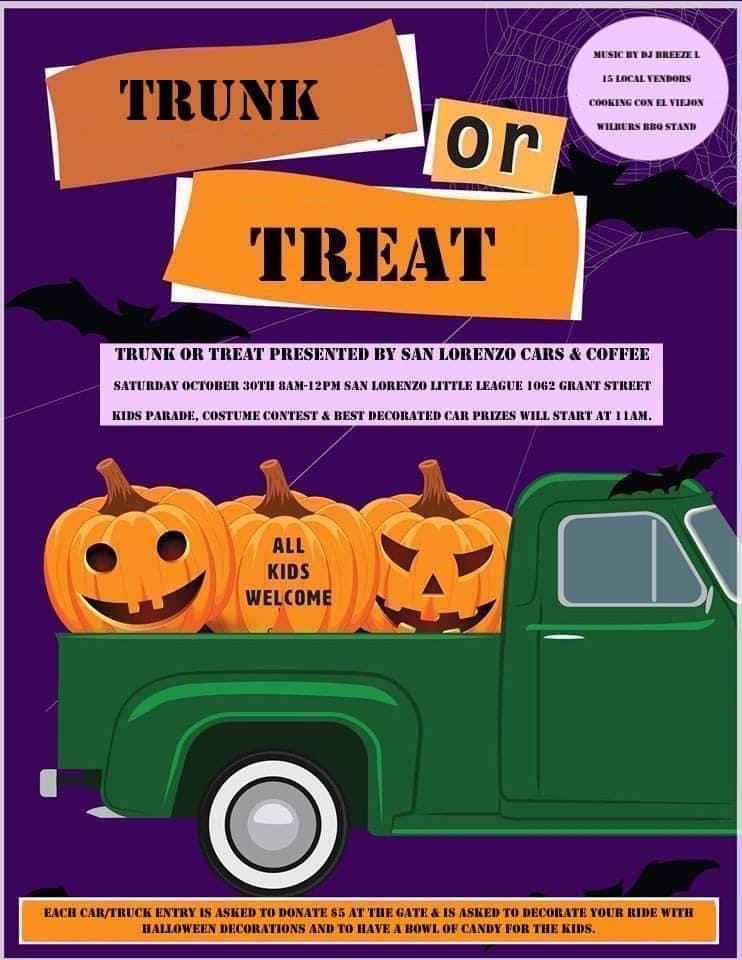 Cars & Coffee Trunk or Treat
Trunk or Treat presented by San Lorenzo Cars n Coffee at San Lorenzo Little League.
October 30th, 8am – 12pm
Each car/truck is asked to have a bowl of candy for kids that stop by & are encouraged to decorate their rides along with their $5 donation.
Prizes will be given out at 11am for best costumes & best decorated ride!
DJ Breeze L will be there, 15 local vendors, Cooking Con El Viejon & Wilburs BBQ stand.
*NO DOGS ALLOWED.