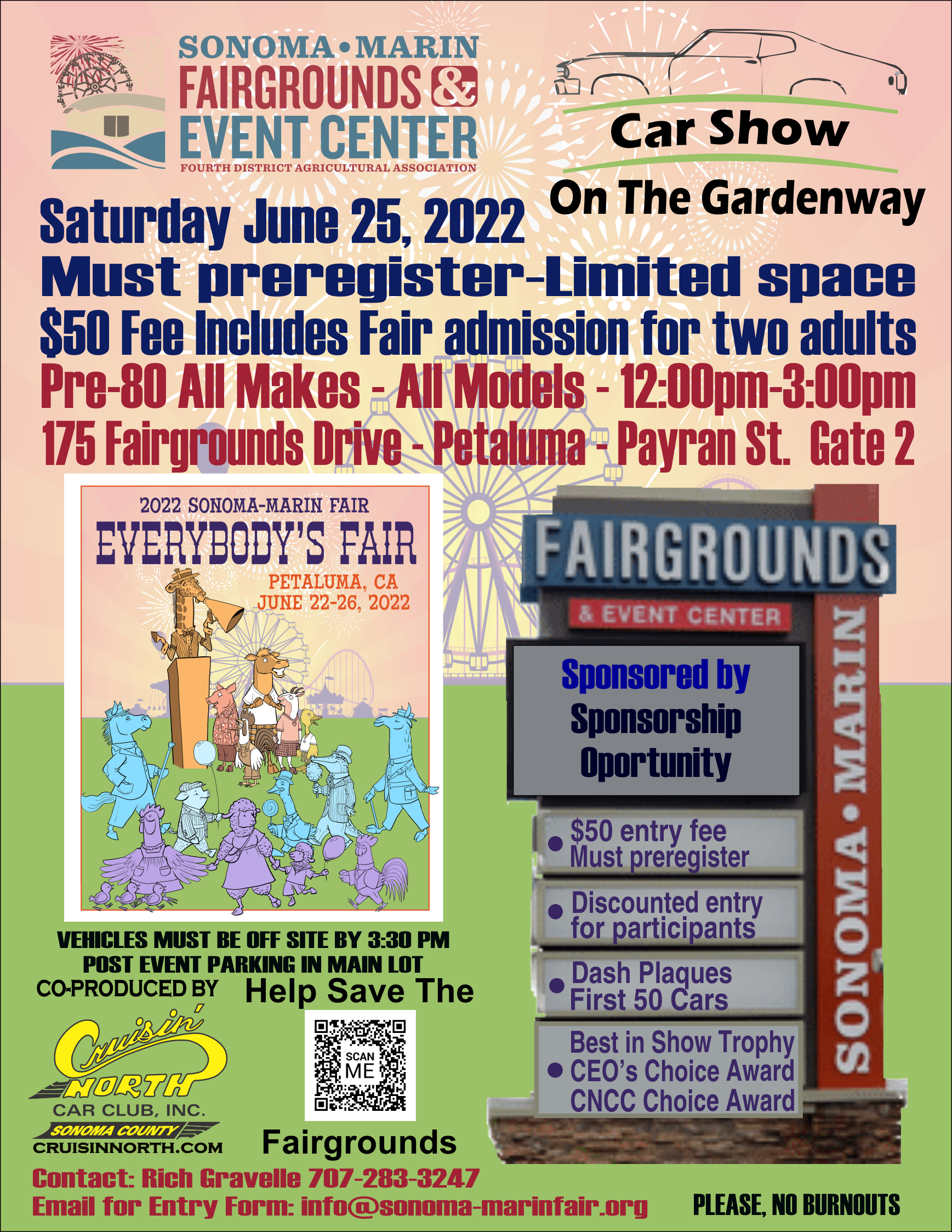 Car Show on the Gardenway
The Car Show on the Gardenway is Saturday from 12pm to 3pm at the Sonoma Marin Fairgrounds, 175 Fairgrounds Drive.
Please go to https://sonoma-marinfair.org or https://cruisinnorth.com for latest info.
Must preregister to attend $50. Limit to 50 cars (admits two adults).  Check-in at 11am.  Gate 2 along Payran Street.  Additional people that arrive in vehicle pay $15 admission.