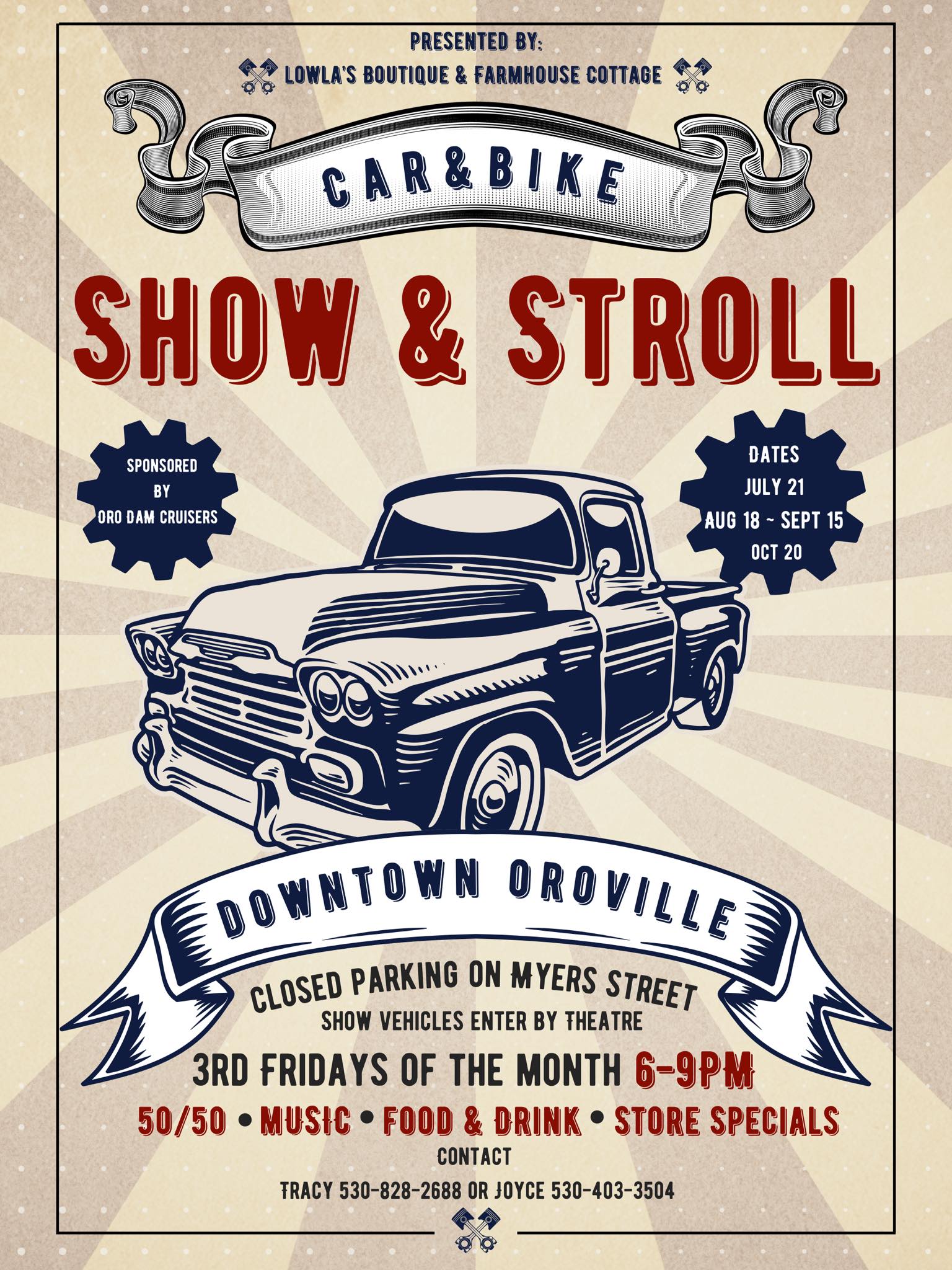 Car & Bike Show & Stroll
The Oroville Car & Bike Show & Stroll is the third Friday from 6pm to 9pm on Myers Street in Downtown Oroville.
A lot of people are asking if we are going to cancel due to the heat.. the answer is " The show must go on"
We all know it's going to be 100+° and we really want to see you but we
don't want you to be miserable so here are a few suggestions..
Dress cool and stay hydrated..
Bring a chair and a cooler of cold water, grab a shady spot and enjoy the Band!
Pop into our designated "cooling center" the Senior Center and listen to the Fiddlers jam before their big competition.
All the above businesses have nice cool A/C and would love to see you!
***Also reminder, we changed the event time to 6-9pm