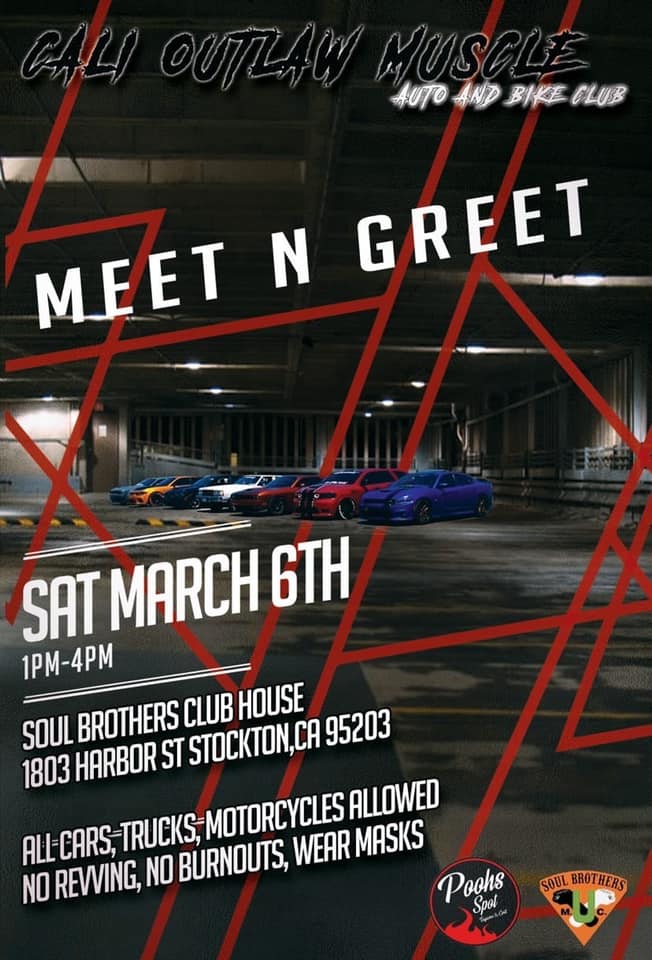 Cali Outlaw Muscle Meet N Greet
Here it is!! Out First meet of the year.. 2021 we partnered up with "Soul brothers Mc" Stockton to bring the car community , bike community, & truck community together. A Great location and place to bring family, friends, gf/bfs and husband/wives. This year we will be having Our car meets and shows here and provide a safe place with no drama , or no sideshow activity. Just dope cars bike and trucks, great people, great food, music and a great atmosphere. March 6th 2021 pull up on us and check the spot. See you there!
Also don't forget to stop by Cali outlaw tent and pick up a raffle ticket. For your chance to win $500 at our end of the year Xmas giveaway. Each event we have we'll have tickets. The more tickets you collect over the year. Better chance of you winning.