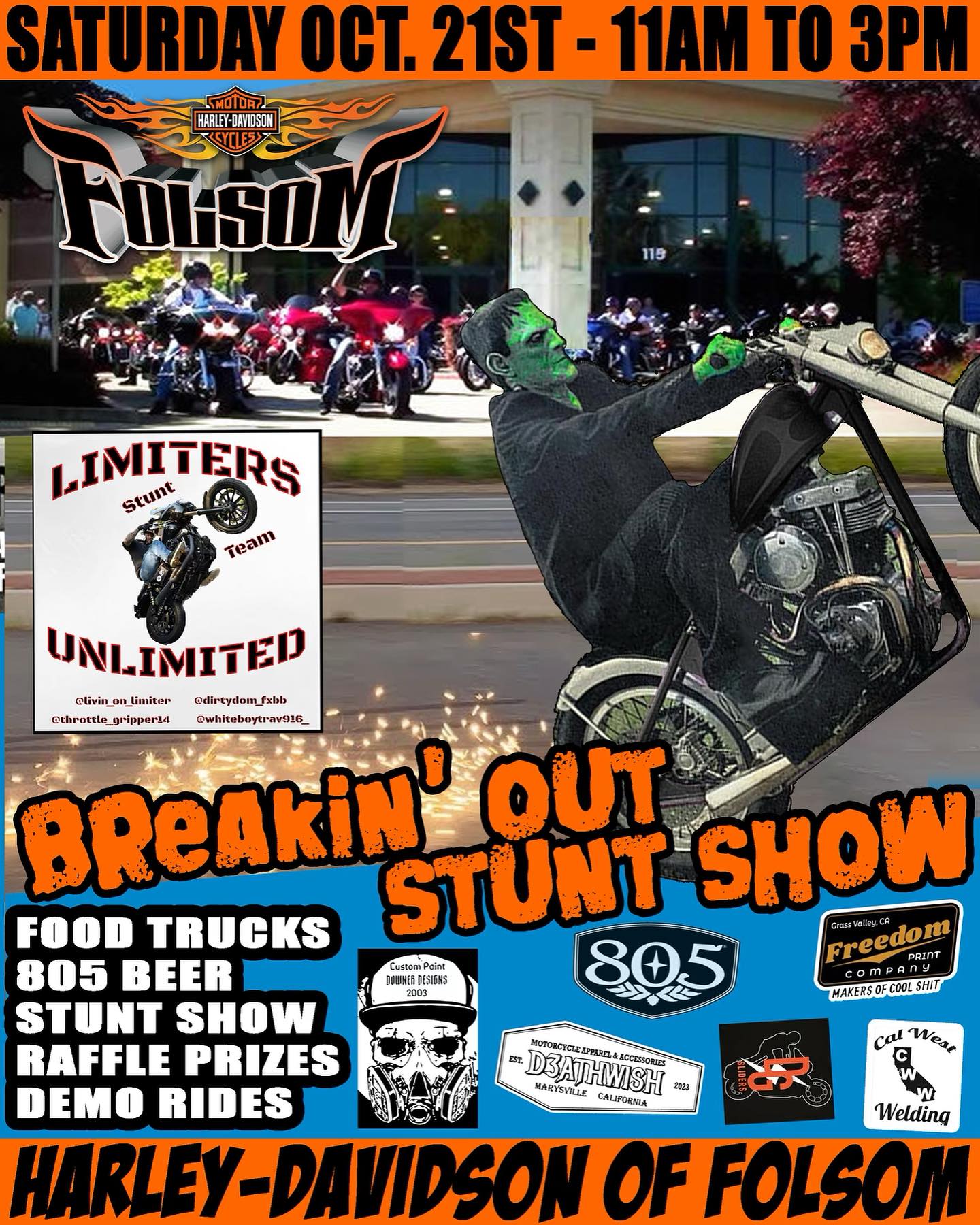 Breakin' Out Stunt Show
The Breakin' Out Motorcycle Stunt Show is Saturday from 11am to 3pm at Harley-Davidson of Folsom, 115 Woodmere Road.
FOOD,VENDORS AND STUNTS! Come on down for a great time! We have our friends @limiters_unlimited coming out to put another show on for you guys you if you missed the last one at Rocklin here's your chance to get in on the action!!!