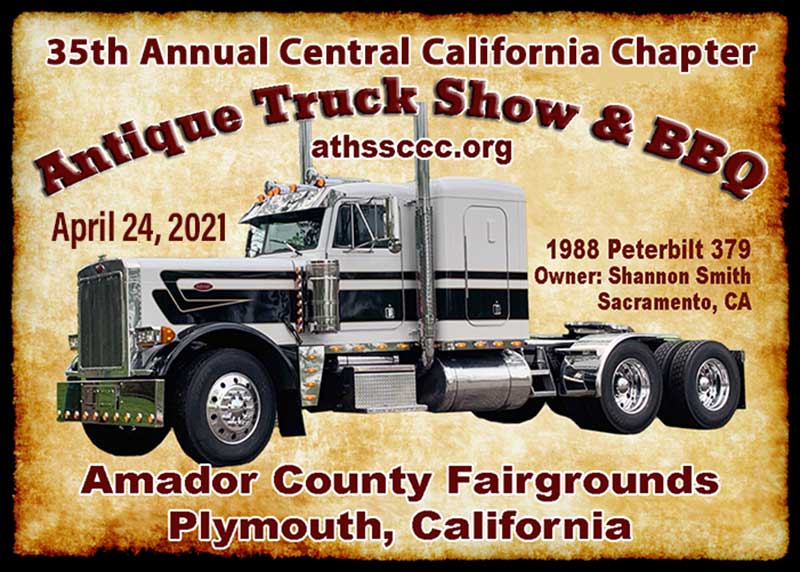 ATHS 35th Annual Truck Show
Come help the members of the Central California Chapter ATHS Celebrate 35 glorious years in the beautiful Mother Lode. Great trucks, and great friends what more could you ask for?
It's a great day.
Entrance and Parking are free to the public
Truck Registration is Free
You'll see trucks from California and surrounding states.
For more info Email or Call
Edward Coughlin
(209) 825-1704
edcoughlin1125@comcast.net