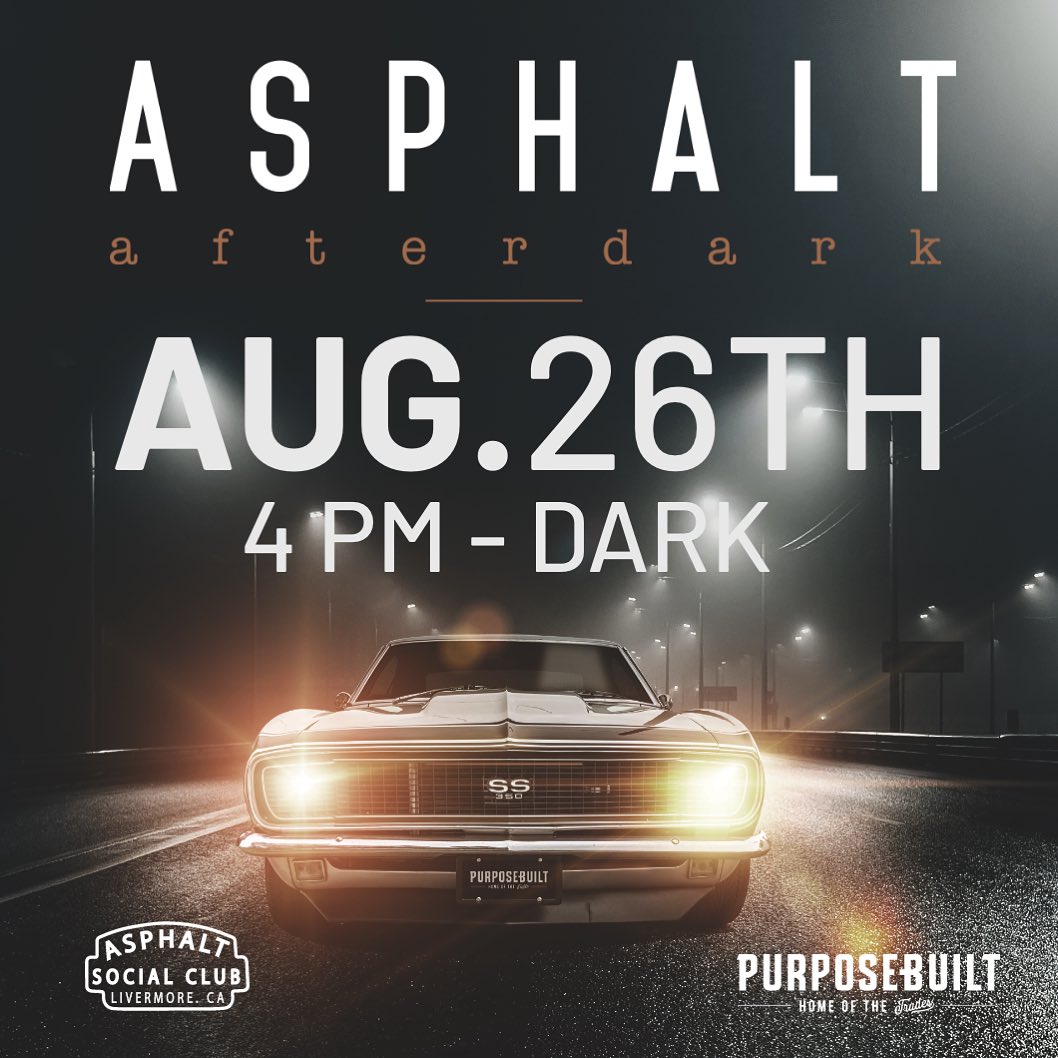 Asphalt After Dark
The Asphalt After Dark Car Show is Saturday from 4pm to Dark at Purpose-Built Trade Company, 1870 1st Street.
Join us this Saturday – August 26th for our 2nd Asphalt Afterdark Car & Truck Show (and Afterparty) at our downtown Livermore location! 1870 First Street, Livermore, Ca!
.
This show is for everyone! Whether you're coming back from Good Guys or simply wanting a local car & truck show to hang at + support the car & truck community.
.
In partnership with the team @asphaltsocialclub you can expect not only a RAD community event but….
.

Exclusive @purposebuilt Livermore Merch & full store discounts! Yup – entire store

.

An Afterparty hosted by our neighbors – Polominos Lounge – with awesome music & adult refreshments
!
.

Local vendor booths like @modifeye_vision & @lpfirefoundation & much more
.
You can reserve your spot in the lot via DM or eventbrite but we'll find you room either way!

.
Thanks for supporting an amazing community & local shows! Let's make every trade & community #stronger!
.
PS – all vehicles are welcome – including motorcycles! Keep it classy!