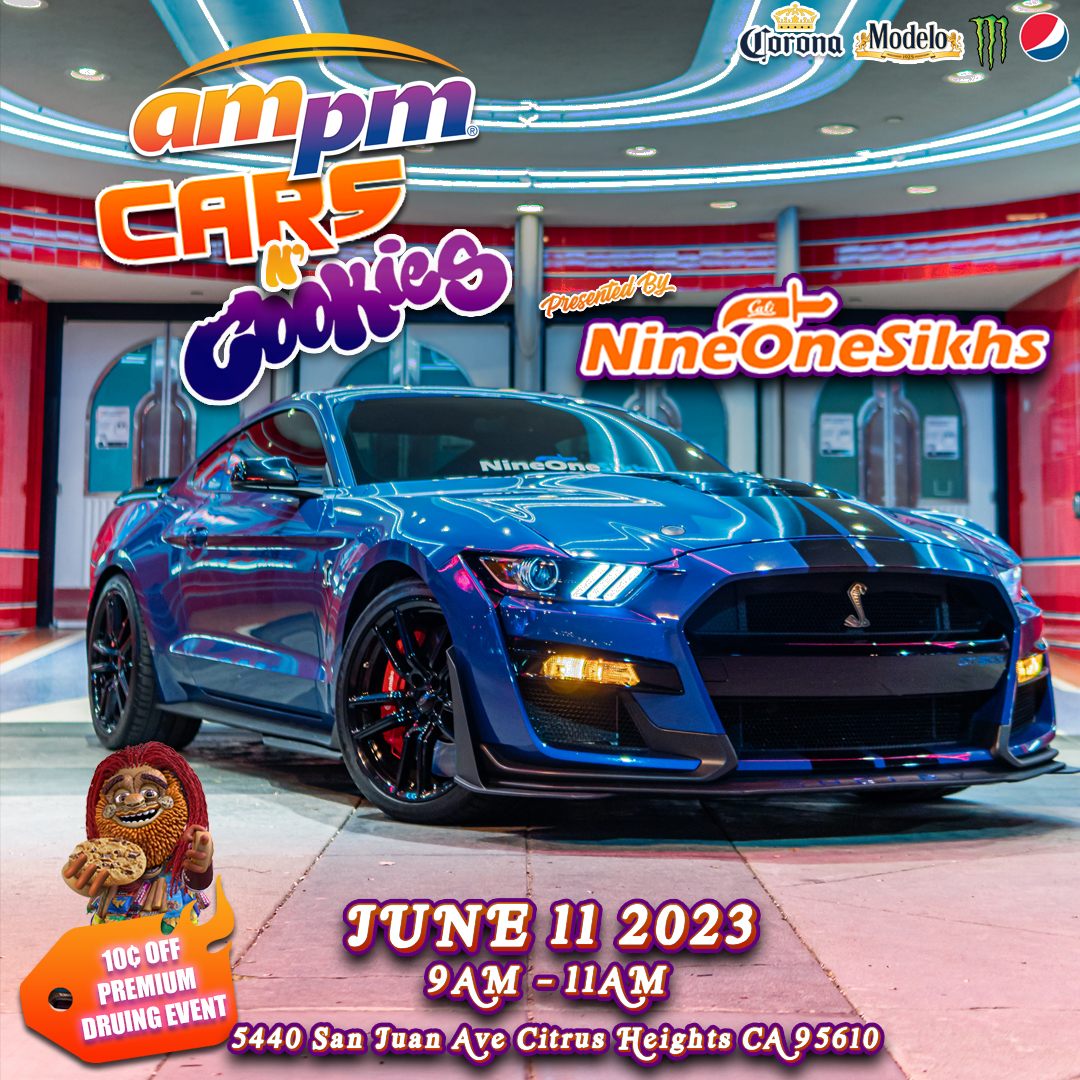 AM PM Cars and Cookies
The AM PM Cars and Cookies Car Show is Sunday from 9am to 11am at the AM PM Store, 5540 San Juan Avenue.
AMPM Cars and Cookies – Held on 6/11/23 from 9am to 11am. This is a one time event where there will be free coffee, cookies, live music and much more.
We will also have booths with several vendor partners like Pepsi, Monster, Modelo and more!