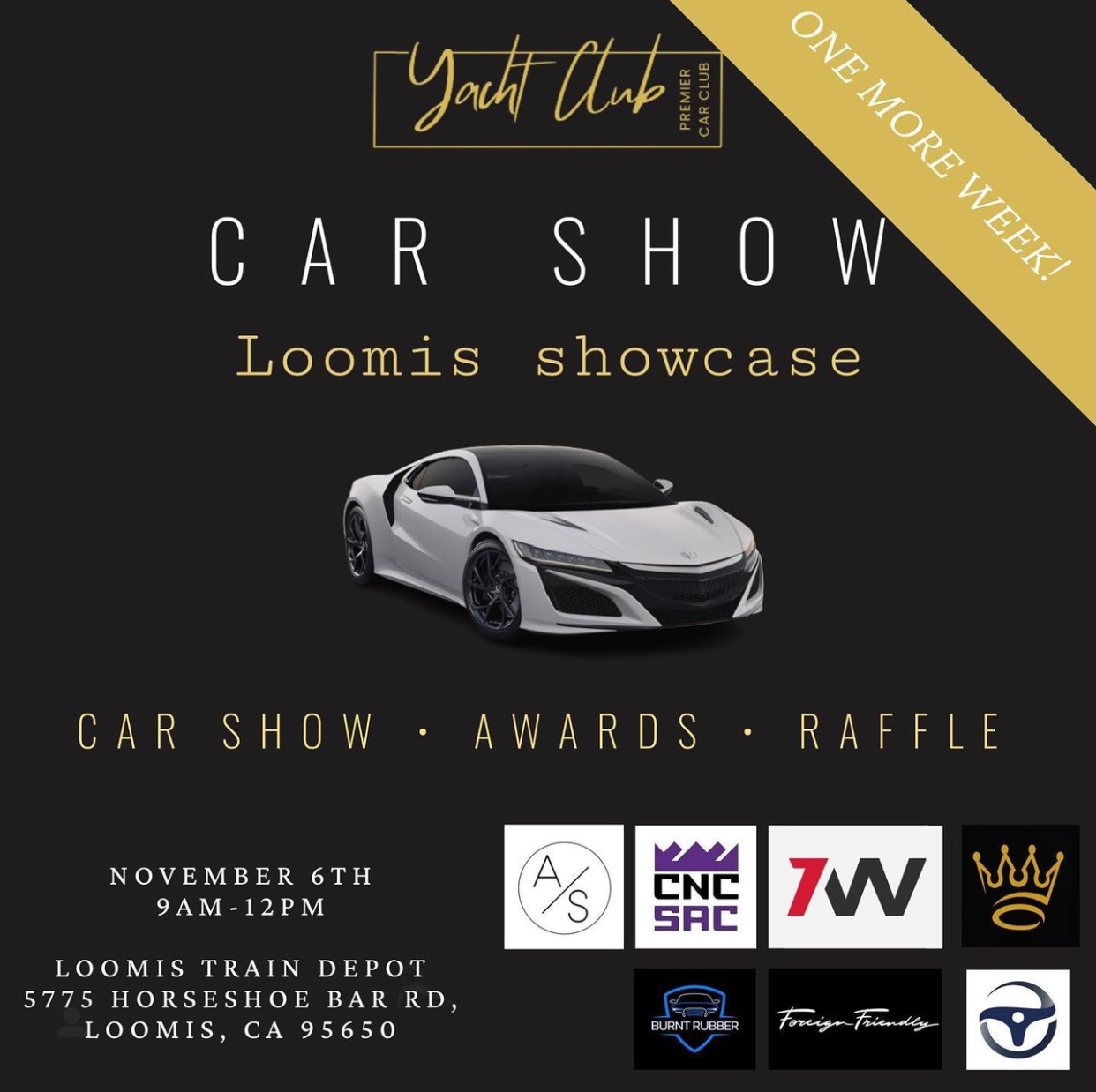 Yacht Club Car Show
The Yacht Club Car Show is Sunday from 9am to 12pm at the Loomis Train Depot, 5775 Horseshoe Bar Road.
We are beyond excited to be hosting our first event with you guys. The support yall have given is amazing. With that being said, let's make this first one something to remember!
We are excited to host this along side of our amazing sponsors. @royal_tint @autosagaofficial @carsandcoffeesac @sevwins @r8_burntrubber @turismoautospa @foreign_friendly
There will be a car show with a top 5 in show award for the 5 best cars there, our amazing sponsors, a raffle, and a food truck. You definitely WILL NOT want to miss this one!!