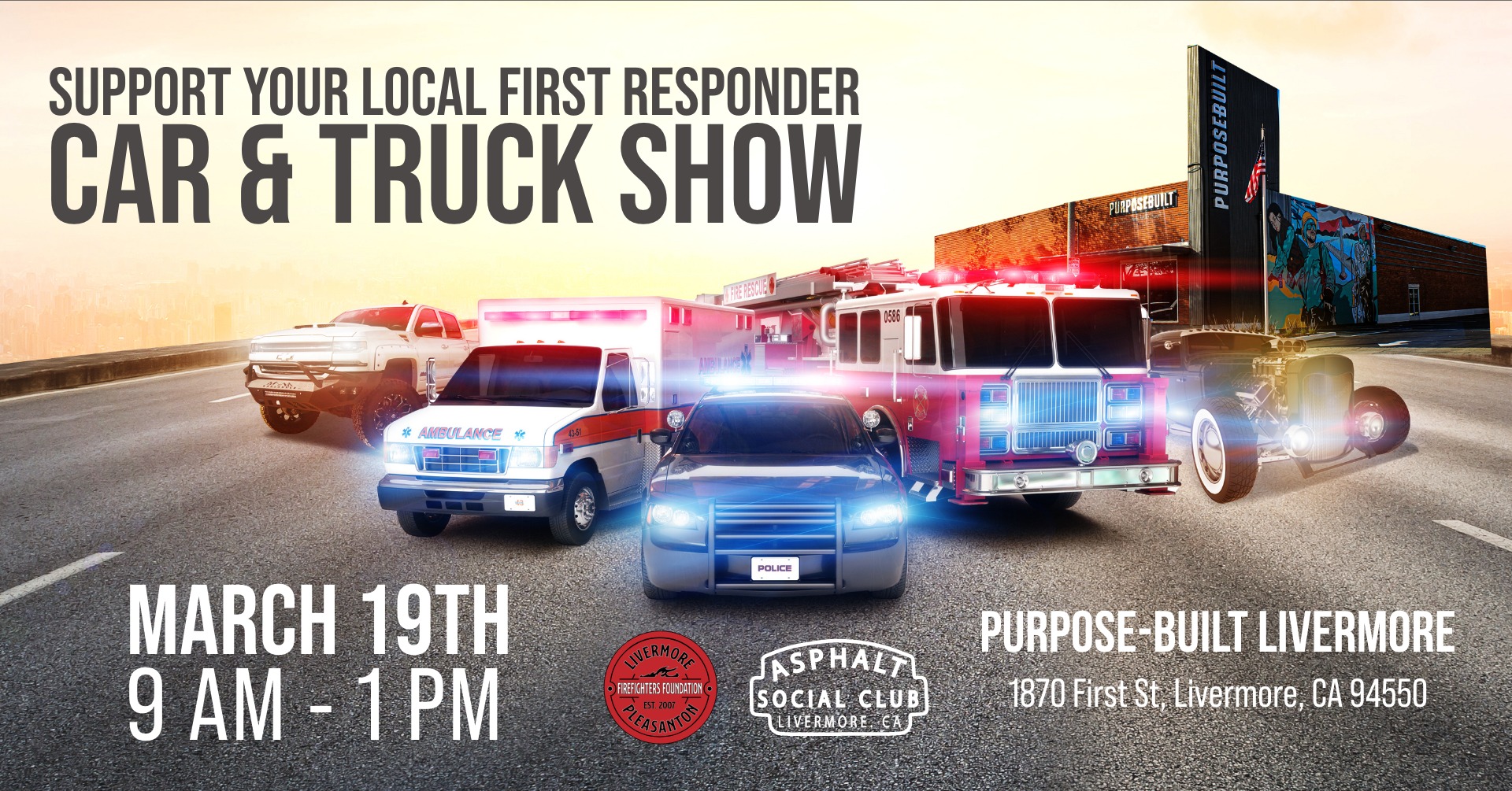 Support Local First Responder Car & Truck Show
The Support Local First Responder Car & Truck Show is Sunday from 9am to 1pm at Purpose-Built, 1870 First Street.
Join us Sunday March 19th from 9AM-1PM for a Car & Truck Show to support Local First Responders !
PurposeBuilt Parking Lot
1870 First St.
LIvermore, CA
Join the fun and help a great cause!
Live Music
Food
Raffle Prizes
Family Fun
Information for Cars + Trucks Entries
Register onsite at the show from 8:15 am – 9:30 am!
Upon arrival keep an eye out for event staff who will direct Cars & Trucks to park.
NO ENTRY FEE
We'd appreciate support through the purchase of raffle tickets, T-Shirts or donations to help raise money for the Livermore Pleasanton Firefighters Foundation!
ALL types of cars + trucks welcome!
It's a great opportunity for all car & truck enthusiasts to share their cherished rides and every type of car is welcome. Remember, if you think your car is something special, chances are many others will too.
For Event updates and the Car Show map follow us on Instagram at @purposebuilt to stay In the loop!
In the spirit of motoring camaraderie, come join your friends and neighbors for this event!