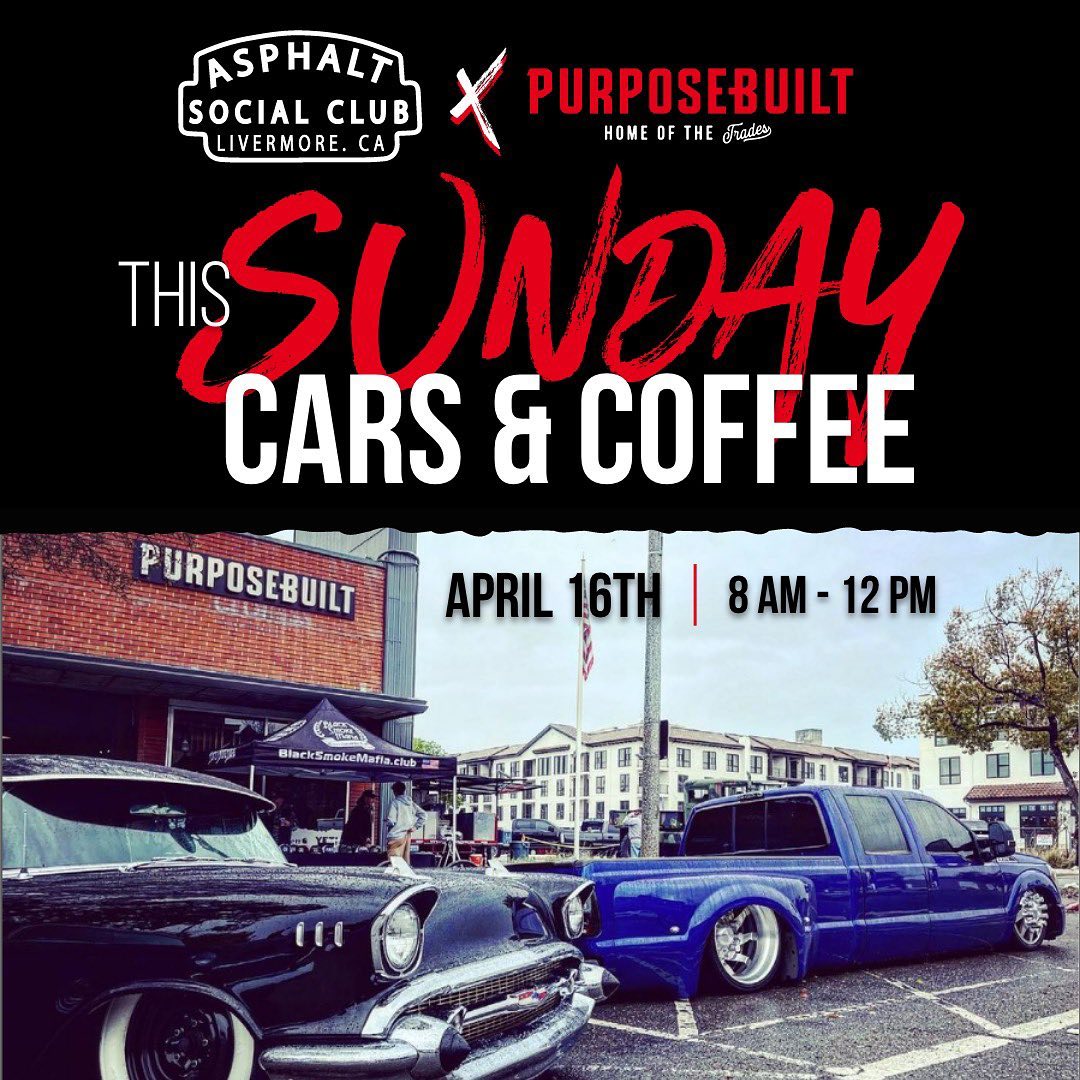 Purpose-Built Cars and Coffee
The Asphalt Social Club Cars and Coffee is the third Sunday from 8am to 12pm at Purpose-Built Trade Co., 1870 First Street.
This Sunday @purposebuilt Livermore, join the kickoff to the car & truck show season with our friends @asphaltsocialclub!
.
We'll be hosting the Asphalt crew on the 3rd Sunday of every month for awesome community events for the car, truck & motorcycle community!
.
Everybody & every ride are welcome! Event starts at 8am & is first come first serve!
.
Event Details –
.
1870 First Street, Livermore @purposebuilt
8am – 12pm but feel free to chill
No charge event but enjoy flash sales in store & local vendors!